CLEVELAND, OH — When you're young and healthy, having a "family doctor," as your parents or grandparents might refer to them as, seems like an old and useless concept. You might wonder, why would I go to the doctor if there is nothing wrong with me?
Well, the answer to that, according to University Hospitals, is that you're establishing the foundation for a lifetime of excellent health when you create a comfortable, trusting connection with a primary care provider (PCP).
Your doctor gets to know you as a person, learning about your lifestyle, family medical history, and risk factors for diseases including heart disease, diabetes, and cancer. This knowledge serves as a foundation for determining which preventative health tests are appropriate for you and when they should be done.
Furthermore, patients and their primary care physicians frequently form long-term connections. As a result, your PCP gains a thorough understanding of your medical history. Your PCP is more tuned in to your individual medical needs because he or she is familiar with your previous diseases and treatments.
You'll construct a medical record that your PCP can access throughout time, giving them the most up-to-date information when you see them with symptoms. When it comes to chronic illnesses like asthma or diabetes, this is especially crucial. Further, many benefits come from having a PCP, and here are some of them:
Getting the most affordable care
Visiting an urgent care center or an emergency hospital for routine care can be costly and time-consuming. When you visit your regular PCP, on the other hand, your medical history is readily available, allowing each consultation to focus on the precise reason for your visit.
Primary care appointments are also the most cost-effective alternative for care, with low copays and no-cost yearly physicals under many insurance policies. Many employers also provide wellness incentives, which can reduce your out-of-pocket costs even further.
Easier access to specialty care
Based on their understanding of your general health and lifestyle, your PCP will give the health care services that are most relevant and helpful to you. Preventive screenings, annual physical exams, and initiatives for the prevention and control of chronic diseases are likely to be among them.
More room for convenience and compatibility
Compatibility is vital in every relationship, so look for a PCP that fulfills all of your requirements. The provider's location, gender, languages spoken, and insurance acceptance are all things to consider.
It's possible that you value convenience as well. Virtual visits, online scheduling, late or weekend hours, and 24/7 access to your health records are just a few of the services that can help you track and manage your health.
So, with all of that in mind, it is best for you to have a PCP even though you are young and healthy. After all, you won't be young and healthy forever, and taking precautions is always the best course of action. You're never too careful when it comes to your health, and the health of your loved ones.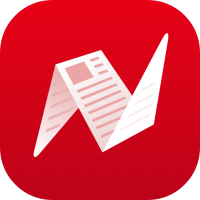 This is original content from NewsBreak's Creator Program. Join today to publish and share your own content.