CLEVELAND, OH — The Cleveland Clinic, in collaboration with University Hospitals, has published a white paper with the overarching theme of "stronger together". This white paper evaluates and reviews their partnership throughout the pandemic, as well as highlighting the lessons they've learned through observations.
Despite the fact that most of the United States is reopening in an attempt to "return to normal," The catastrophic COVID-19 epidemic, which began in December 2019 and ravaged the globe in early 2020, is still ongoing, and we have no idea where this will continue to head.
However, until the pandemic is over, it's critical that we look back on what we've accomplished, and use what we've learned to plan for the next pandemic or public health disaster. Furthermore, the emotional toll has been significant, as has the economic damage, which will be difficult to assess until the crisis is past.
Despite having systems and practices in place for this type of issue, academic medical centers, hospitals, departments of public health, extended care facilities, and healthcare practitioners were caught off guard. The response to the epidemic has been frantic at times, and there has been a lack of reliable scientific agreement and important epidemiologic information in the early stages.
The Cleveland Clinic, University Hospitals (UH), the city of Cleveland, as well as the state of Ohio experienced many of the same issues as the rest of the country. Despite being competitive healthcare institutions, Cleveland Clinic and University Hospitals coordinated in a variety of ways to tackle the problem.
Additionally, The Clinic has reached out to other regional hospitals for collaboration on various initiatives, including Cleveland's MetroHealth and St. Vincent Charity Medical Center, as well as Firelands Regional Medical Center and Southwest General Medical Center.
To meet a set of immediate and critical requirements requires collaboration across traditional silos, ego suspension, and a readiness to explore creative connections. Of course, emergency response procedures were already in place, but the systems hadn't anticipated a calamity of this scope and duration to strike so quickly.
Despite the challenges, a cooperative model was swiftly formed for the benefit of patients, local communities, and the state of Ohio. Much has been learned about pandemics, public health, healthcare delivery, collaboration, and how to better prepare for future public health threats as a result of this process.
This white paper will examine the Cleveland Clinic-University Hospitals collaboration, as well as where they are now and how they plan to maintain their partnership after COVID-19. A review of their experiences will clarify what they've done, what they've learned, and where knowledge gaps exist, as well as give a glimpse into their own response playbook that other health systems or communities could follow.
By sharing their experiences, the Clinic intends to better prepare the healthcare sector as a whole, as well as their respective communities, for future COVID-19 waves and the inevitable next pandemic. To maintain a healthier community, better equipment is required. "Stronger together" is the overarching theme.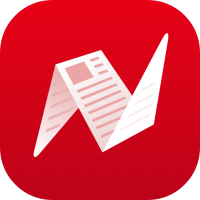 This is original content from NewsBreak's Creator Program. Join today to publish and share your own content.