CLEVELAND, OH — Do you have a good night's sleep during the COVID-19 pandemic? The likelihood is that the answer is 'no.' Ordinary patterns have been disrupted as a result of so many adults working from home and kids learning online, resulting in poorer sleep. Indeed, the pandemic may make you feel like you're "living at work" rather than "working from home."
"The trend I'm seeing in patients is that they have a very altered schedule because of the pandemic," says Eric Yeh, MD, a sleep medicine specialist at University Hospitals. "This costs us in the ability to sleep at night, which leads to frustration, anger and sometimes even depression."
Aside from the influence on your mood, a lack of sleep could affect other aspects of your health, such as your weight. Sleep is an essential component of our total metabolism. If you're not sleeping well, then you're not metabolizing well. And if you're not metabolizing well, chances are you will gain weight.
Dr. Yeh recommends re-establishing a disciplined plan for yourself and your family, beginning with the time you wake up each day, to alleviate the consequences of pandemic-induced sleep disruption. He claims that it should not fluctuate significantly from day to day.
"This is more important than even going to bed at the same time each night," he says. "However, in order to establish a set bedtime, it's easier to enforce the wake time than to force yourself to go to sleep. We always say, 'Let sleep come to you, don't chase sleep.' "
Set precise meal times as part of your newly planned schedule. It's also important to pay attention to what you eat. Heavy, spicy, or sweet foods should be avoided four to six hours before bedtime, and eating should be stopped two to three hours before bedtime.
However, recent studies reveal that there may be more to it than that. According to several studies, people who eat a diet high in sugar, saturated fat, and processed carbs have trouble sleeping, whereas those who follow a diet rich in vegetables, fiber, and unsaturated fat-rich foods like nuts, olive oil, fish, and avocados sleep better.
You'll be on your way to getting the sleep you need if you re-establish a defined pattern that includes regular, healthy meals, whether for yourself or for your entire family.
After a peaceful evening routine in a dark, quiet, cool, distraction-free atmosphere – no TV, phones, or devices an hour before bedtime – the best sleep occurs. To remind yourself that it's time to unwind, set an alarm on your phone. Regular exercise is also essential for a good night's sleep.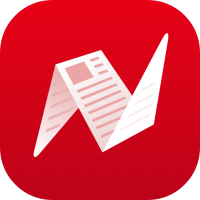 This is original content from NewsBreak's Creator Program. Join today to publish and share your own content.