CLEVELAND, OH — A clinical trial for severe asthma treatments has begun its new phase 2 in Northeast Ohio. In this phase, they will focus on personalized therapies based on family history, genetics, lifestyle, and environmental factors.
Cleveland Clinic, along with University Hospitals Rainbow Babies & Children's Hospital, is chosen as one of the places where the study will be conducted by the Precision Interventions for Severe and/or Exacerbation-Prone Asthma Network (PrecISE), sponsored by the National Heart, Lung and Blood Institute (NHLBI).
The PrecISE study will conduct a personalized approach for the patients' therapies based on the factors stated. The approach is called precision medicine where it gives opportunities for doctors to create customization of the treatments and adjust them based on the patient's body response assessment.
"Asthma is a complex disease with variable severity and response to treatment. Our aim with this multi-center study is to enhance our ability to individualize treatments to better care for our patients with asthma," Serpil Erzurum, M.D., Cleveland Clinic's Chief Research and Academic Officer and principal investigator of the study, explained. "If we can better understand individual factors such as how our genes and diet affect asthma, we can more accurately choose treatment or prevention strategies that will work best for each patient."
The research involves thirty clinical facilities across the United States, Canada and the United Kingdom where it aims to enroll 650 adults and 150 adolescents of age 12 and over. The preferred patients will be individuals with less controlled asthma or individuals with frequent asthma attacks. Cleveland Clinic's object is to enroll thirty-five adult patients while University Hospitals Rainbow Babies & Children's Hospital aims to register eight pediatric patients.
The patients who consent to enroll in the study will be asked to document their symptoms and they will go through tests to understand the details of their conditions. Adult patients may have to undergo two to five different treatments, while pediatric patients may have to undergo up to three treatments.
Significant discoveries have been found by Dr. Erzurum and the team in understanding the connection between asthma and metabolism. In their recent finding at the Cleveland Clinic, they showed that the greater the amounts of inflammation, the longer the resting-energy expenditure in asthma.
The team is working to find more discovery of metabolic interventions for asthma through PrecISE study.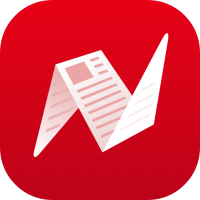 This is original content from NewsBreak's Creator Program. Join today to publish and share your own content.