CLEVELAND, OH - The second annual Colored by INX Can Design Contest was won by The Great Lakes Brewing Company in Cleveland. Jameson Campbell, creative supervisor for Great Lakes Brewing Company designed Crushworthy Lo-Cal Citrus Wheat who used three colors from the INX Metal Color Catalog.
The judges of INX's panel select Crushworthy Lo-Cal Citrus Wheat as their top five finalists. After collecting the most amount of votes from the public through Facebook online voting, Jameson and his creative team took home the trophy. "Our whole creative team was pumped to celebrate this win together and share the good news with our co-workers," says Jameson.
"Refreshing our brand, launching a new canning line, and debuting Crushworthy were huge undertakings during a challenging year. None of this would have been possible without our amazing team of employee-owners. It was nice to be able to get together for a shift beer in our brewpub again and toast to not only winning this award, but to even brighter days ahead."
Jameson Campbell took inspiration from illustrator Sam Hadley's tattoo-inspired artwork. With his design skills and his creative team collaborators, they bring the colorful can design to creates shelf appeal and a "designs that you can drink with your eyes" said the company's brand marketing manager Marissa DeSantis,
"We've loved seeing how positively people are reacting to our Crushworthy beer and can design since its release," said DeSantis. "When we first shared news of our award on social media, we got even more love from our fans. You drink with your eyes first, so it feels good to know that our packaging is drawing people in, and that the efforts we put into each one of our designs are being enjoyed by so many."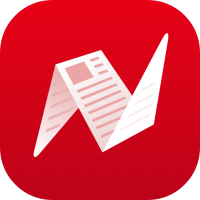 This is original content from NewsBreak's Creator Program. Join today to publish and share your own content.