CLEVELAND, OH — The Lake Erie College (LEC) School of Education and School of Equine Studies and Painesville City Local Schools (PCLS) developed a program called Horse Powered Tutoring. This program is intended to help improve the reading ability of local elementary school students, with the help of LEC students, staff, as well horses from the LEC School of Equine Studies.
Utilizing the horses as their reading partner, this summer program lasts for nine-week from June to August. They will attend from Monday through Thursday each week and last for two hours each day. Two days out of the week, elementary students from PCLS will work in the Garfield Center on the main LEC campus, focusing on literacy tutoring using the Words Their Way curriculum, which assesses a child's stage of spelling which correlates to their reading level. Students may also choose between science and art.
Each student is given a reading log designed to look like a riding arena. Every 15 minutes they place a sticker on a horseshoe or fence, and after an hour they place a horseshoe on the tracker. After they finish their reading log, they will receive a goody bag and another reading log to complete.
On the other two days, at the George M. Humphrey Equestrian Center, each student is partnered with a horse. The Instructors will give them space alone with the horses, so they may read to the horses without the pressure of reading perfectly and the stress of constant correction from adults to help build their confidence.
At the barn, the equestrian center staff will demonstrate various activities, such as bathing a horse, a riding lesson, horse anatomy, and many more.
Both LEC undergraduates and graduates helped to organize the daily schedules. Visiting Instructor of Equine Studies Sarah Dwyer also helped in overseen the Therapeutic program and assisted in the Horse Powered Tutoring.
"I chose six of our school horses that I thought would be friendly and safe to use for this program," Dwyer explained. "I tried to pick the attention hogs, and they seem to really be enjoying this time with the kids. A lot of the students had never pet a horse before and now they get to spend the whole summer with them. Watching the kids get more comfortable around the horses and enjoying the barn has been so fun."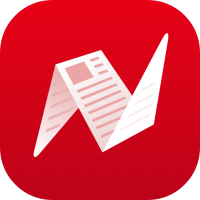 This is original content from NewsBreak's Creator Program. Join today to publish and share your own content.