AKRON — The Summit County Opiate Abatement Advisory Council has awarded Cleveland Clinic Akron General a $1 million grant to improve the follow-up care provided to patients who are diagnosed with Substance Use Disorder as a primary or secondary health issue in any of the hospital's four 24-hour emergency departments in Summit County.
The grant comes from a federal lawsuit settlement over the overuse of opioid prescriptions, and will support Akron General's new Recovery's in Reach program for a year.
"Our emergency departments often serve as the front door for patients in need of help dealing with addiction issues, and this grant will allow us to improve our response to the continued drug epidemic by changing the trajectory of patients in our community with Substance Use Disorder," said Steven Brooks, M.D., Chair of the Department of Emergency Medicine at Akron General.
Patients who are recognized as needing addiction treatment will be paired with an onsite peer recovery coach who will ensure that they receive suitable long-term supportive care to address their difficulties. Catholic Charities will be providing these coaches.
BrightView Health, a drug and alcohol treatment center, as well as the Cleveland Clinic Alcohol and Drug Recovery Center and Community Health Center Addiction Services, will collaborate on the program.
All patients who have been affected by addiction, especially at-risk populations such as the homeless and those suffering from mental illness, will be offered assistance. When Substance Use Disorder is detected, patients treated at Akron General's PATH Center, which provides care to victims of sexual assault, domestic abuse, human trafficking, elder abuse and neglect, as well as pregnant women, will be referred.
Erin Simon, D.O., an emergency medicine physician at Akron General, and Dan Jones, Ph.D., a psychologist at the hospital's Center for Behavioral Health, will lead the program. Jonathan Sanchez, M.B.A., B.S.N., R.N., the nurse manager of Akron General's main campus emergency room, will serve as the lead program coordinator.
"We have seen the opiate crisis in Summit County cripple the health and well-being of our community for many years," Sanchez said. "With the support of the Summit County Opiate Abatement Advisory Council, we will now be able to provide the proper resources for necessary treatment to help stop the devastation we are seeing in the lives of our community members on a too-frequent basis."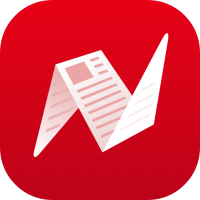 This is original content from NewsBreak's Creator Program. Join today to publish and share your own content.