CLEVELAND, OH – Cleveland Metroparks and the Lindsey family opened The Lindsey Family Play Space at The Edgewater Park on July 9, 2021. Hoping to serve children of all ages and children with various abilities, Play Space was gifted by Brett and Teresa Lindsey and supported by other donors.
"Cleveland is our home, and our family has been blessed to have successful businesses here that drives a responsibility to give back. Our hope is that the park brings joy to families when they come to visit Edgewater Park," Brett Lindsey stated.
The Play Space featured few unique nature play options thanks to its location which is near the Upper Edgewater Picnic Shelter at Edgewater Park, including water and sand play, boulders, slides, shaded areas, tunnels, and climbing structures.
As the largest space to date in Cleveland Metroparks, the Play Space also has personalized elements that were built with natural materials, influenced by the natural qualities of Cleveland Metroparks Emerald Necklace.
An open playground, a newly paved loop trail, and easy access to Edgewater Beach as well as the neighborhood surround this almost one-acre Play Space. It also has play zones features that are designed to facilitate children of all ages and abilities.
The Cleveland Metroparks designed the $500,000 space provisioned by the Lindsey Family with additional supports from individuals, corporations, and foundations within the community.
"We are so thankful to bring this new community-driven play space to Edgewater Park and our lakefront thanks to the generous support of the Lindsey family and significant contributions from individuals, corporations, and foundations," Cleveland Metroparks CEO, Brian M. Zimmerman said.
"The new Lindsey Family Play Space is the result of a shared mission to connect more children with nature and recreational opportunities in our community."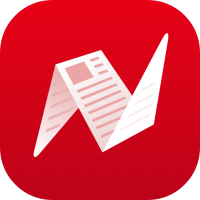 This is original content from NewsBreak's Creator Program. Join today to publish and share your own content.