CLEVELAND, OH — Some of the observed side effects of the COVID-19 vaccines are thought to be linked to your body's immune reaction to the vaccine. Many people have experienced strange symptoms like swollen lymph nodes, "COVID arm," and blood clots after receiving the COVID-19 vaccine.
Because many of us have never had these symptoms before, they can be quite startling and concerning. While many women have reported changes in their periods after receiving the COVID-19 vaccine, there is currently no evidence that the vaccine has a direct effect on women's menstrual cycles.
Ob/Gyn George Fyffe, MD, FACOG of Cleveland Clinic explained that when a woman approaches ovulation, her immune system strengthens to prevent pathogenic organisms from interfering with the fertilization and implantation of the egg. The immune system calms down once the egg has been fertilized and implanted, allowing the pregnancy to happen.
We may be unaware of it, but there is a link between the uterus and the immune system. According to Dr. Fyffe, the uterine lining contains immune cells, which might be influenced by hormone fluctuations. Changes in a woman's normal menstrual cycle can also be caused by uterine infections.
The hypothalamus is a hormonal regulatory region in the brain that works in tandem with the anterior pituitary gland. Hormones are sent to the ovaries and uterus in order to enhance or reduce hormone levels to facilitate ovulation, pregnancy, and the return of the menstrual cycle if fertilization does not occur.
Medication that can affect your period is referred to as chemical stress. Women who take medications for seizure disorders, diabetes, thyroid issues, hypertension, depression, or other diseases may experience menstrual abnormalities.
Emotional, physical, and chemical stress can all disrupt the hormonal control center, causing abnormalities in the menstrual cycle. There are helpful recommendations to assist women to manage the consequences of stress, especially since the changes are likely to be associated with our response to stress.
There are a handful of things that women can do to stay healthy and keep their menstrual cycle neat. According to Dr. Fyffe, three things that may promote health are exercise, rest, and a healthy diet.
It is important to talk to your healthcare provider about any changes since they'll be aware of what's going on and you'll be able to work together to figure out the best course of action. If your menstrual cycle changes as a result of the covid vaccine, your healthcare professional can help you figure out the best method to deal with the issue.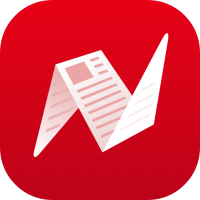 This is original content from NewsBreak's Creator Program. Join today to publish and share your own content.