UNIVERSITY HEIGHTS, OH – Expect your house to be visited by a member of the University Heights Fire Department this Summer. The UHFD kicks off a campaign program that focuses on community safety in the neighborhood.
The Firefighters will visit door-to-door to help the residents by giving free home safety checks and free installation of smoke and carbon monoxide alarms. The inspections will be done by certified UHFD firefighters, which are granted by the state of Ohio.
"In 2021, we want our focus to be on education," Fire Chief of the UHFD Robert Perko said. "All inspections are free," he explained. "After the assessment, we will offer recommendations to homeowners on how they can reduce their risk."
The firefighter in charge will use a personalized checklist recommended by the State Fire Marshal. "If smoke and carbon monoxide detectors are needed, we will make recommendations and offer free installation," Perko explained.
The object of this free-service campaign is to reach a thousand households in University Heights alone this year. The UHFD targets to reach every household in the city to keep the family in University Heights safe.
The background of the campaign is that the case of fires both local and national are cooking-related, based on The Fire Prevention and Education Bureau. "Most reported fires did not have working smoke detectors," Perko said.
Perko also added the importance of carbon monoxide detection. Often called the invisible killer, carbon monoxide has no odor and color, which occurred when fuels such as gasoline, propane, or methane were not completely burned. It will become poisonous to a person and might happen for a long period.
University Heights residents who wish for an inspection will be given a bag filled with home safety information, magnets, and relevant tools.
The UHFD also offers other safety services, namely a lockbox program, CPR classes, child car seat installation, fire extinguisher training, and blood pressure screenings. The residents are also allowed to ask for a tour of the fire department.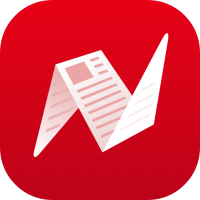 This is original content from NewsBreak's Creator Program. Join today to publish and share your own content.