CLEVELAND, OH — The NCAA Postgraduate Scholarship was awarded to recent Case Western Reserve University graduates Matthew Chen (Wynnewood, Pa. / Lower Merion) of the men's tennis team, Sarah Miller (Lorain, Ohio / Marion L. Steele) of the softball team, and Madeleine Paolucci (Grosse Pointe Farms, Mich. / Grosse Pointe South) of the women's tennis team.
Throughout the scholarship's history, 36 Spartan student-athletes have received the award, including 15 in the last six years. Chen, Miller, Paolucci, and former football player Patrick Crossey, who was honored in the fall, marks the most number of Spartan awardees for the 2020-21 academic year in CWRU Athletics history.
Chen earned his second All-America accolades from the Intercollegiate Tennis Association in 2021 for his performance in doubles with partner James Hopper as they advanced to the quarterfinals of the NCAA Division III Doubles Championships with a 12-1 record.
He finished his senior season with a 55-41 career singles record and a 95-29 career doubles record. He also assisted in the team's best-ever finish by a Spartan team finish in the NCAA Division III Championships in 2021 as runner-up.
The four-time ITA Scholar-Athlete earned a 3.92 total grade point average as a Nutritional Biochemistry and Metabolism major. He is a three-time UAA All-Academic honoree and UAA Presidents Council Scholar-Athlete. Chen was also named to the third team of the CoSIDA Academic All-America in 2020.
Miller, an NFCA All-America First Team pick and All-University Athletic Association honoree, had a breakout senior season, hitting 16 home runs, driving in 38 runs, and scoring 61 runs. She also batted.422 (49-for-116) for the squad, with 11 doubles, three triples, and a team-high 41 stolen bases.
She broke the program's single-season stolen base record earlier this year. Moreover, her 16 home runs during the regular season placed third among all NCAA Division III softball players.
Miller maintains a 3.98 grade point average as a Biology and Environmental Studies student and has been named to the UAA All-Academic team. After being chosen to the Academic All-District team earlier this summer, she is now a possibility for Academic All-America accolades.
Paolucci became the program's only five-time All-American after winning the first round of the NCAA Singles Tournament in 2021. During the pandemic-shortened season, she was named an ITA All-American in 2019-20 based on the final Top-20 poll.
She was named an All-American in 2018-19 after winning the fall regional doubles championship with former Spartan Jessica Liu and then advancing to the NCAA singles round of 16 in the spring. Paolucci received All-American accolades in 2017-18 after advancing to the NCAA Championships doubles quarterfinals with former Spartan Nithya Kanagasegar.
A Nursing major with a 3.90 overall grade point average at Case Western Reserve University, Paolucci has been honored to the UAA All-Academic Team three times. In addition, she was selected as a UAA Presidents' Council Scholar-Athlete in 2019, and is a candidate for Academic All-America honors in 2021 after being named to the Academic All-District team.
The NCAA Postgraduate Scholarship was established in 1964 to promote and encourage graduate studies by awarding the Association's most distinguished student-athletes who competed in NCAA championship and/or emerging sports. Academic and athletic achievements, school involvement, community service, volunteer activities, and demonstrated leadership are all taken into consideration.
The NCAA presently awards 126 postgraduate scholarships per season, with 21 men and 21 women winning the prize (fall, winter, and spring). To be considered for the $10,000 award, student-athletes must have used up all of their athletic eligibility or not intend to use any remaining eligibility.
When examining an applicant's nomination form, an equal process is used to ensure that all student-athlete applicants have a chance to obtain the graduate prize. The program strives to reward individuals whose devotion and effort are reflective of the attributes required to achieve and thrive in graduate school by maintaining the highest broad-based requirements in the selection process.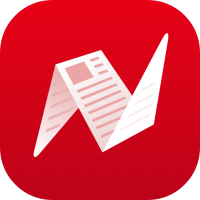 This is original content from NewsBreak's Creator Program. Join today to publish and share your own content.