UNIVERSITY HEIGHTS, OH – The City of University Heights released its online newsletter 'University Heights Mosaic' for Summer 2021 edition. One of the news released within the newsletter is the return of the University Heights Summer Concert Series after being absent in 2020 due to the COVID-19 pandemic.
The Summer Concert Series is being held from July 1 to August 5, with various artists invited as the lineups. One of them is Old Skool, Cleveland original cover band with an ever-evolving song list to perform. Formed in Cleveland back in 2013, Old Skool consists of four members: Bobby Consiglio, The one and only "Notorious B.O.B."; "Big Daddy" David Sewell; Stephen A Reno aka "Stevie Rock"; and Tim "T-Bone" Burris.
The four-member band earned a reputation as a high-energy cover band that pays tribute to the '80s and '90s Golden Age of Hip Hop, R&B, Dance, Pop, Rock, Funk, and classic Disco or current hits. They take a fresh approach to music they performed, featuring mashups, medleys, a combination of choreographed stage moves, styled costumes, and the best musicians to play the songs just like the record. Their works earn them the votes as Cleveland Scene's Best Cover Band of 2019.
Following the invited local stars schedules such as Diana Chittester, Aaron Malik, Carlos Jones and The PLUS Band, Old Skool will perform in Summer Concert Series The Walt on July 29 at the Walter Stinson Community Park. The University Heights Summer Concert Series has started with the University Heights Symphonic Band & Raiders of the Lost Ark as the opener of the show on July 1.
Check out the details and COVID-19 guidelines of the events on University Heights City Hall's official Facebook page.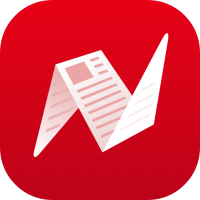 This is original content from NewsBreak's Creator Program. Join today to publish and share your own content.