CLEVELAND, OH — Whiskey Island will be hosting a paddleboard challenge or kayak race during the 7th annual Whiskey Island Paddlefest.
This course is perfect for beginners and advanced racers. There are four categories: 2-mile, 6-mile, youth and kids.
The award ceremony will include the official designation of the Lake Erie Water Trail by ODNR, Division of Parks and Watercraft.
You can reserve your ticket directly from Lakefront Reservation at Wendy Park. Alternatively, contact 216.341.1704 or send them an email. The entry fee ranges from $0.00 to $35.00.
This four-category will race on Saturday, July 17, 2021, from 7:30 a.m. to 1 p.m. You need to be age six or over to compete in the race.
The 6-miles elite paddleboard race, which would only allow people aged 14 or above to participate, will go for three laps. For the two-miles challenge, participants would only need to do one lap. The lap would also be different for the youth (9-11 years old) or the kid's fun course (6-9 years).
The race is intended for all skill categories. The focus for the race, although competitive in nature, is to have fun. All pre-registered guests will receive a shirt. The top 3 finishers in each category will receive a medal.
For the 2 miles and 6 miles races, there will be male and female categories. For the Tandem Kayak, Youth, and Kids races, there will be one category. Meanwhile, the youth category will require two short laps, and the kid's division will require one short lap.
Please note that participants are expected to bring a complete waiver during the registration in the morning.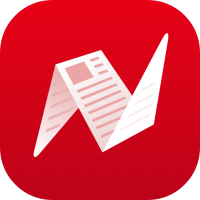 This is original content from NewsBreak's Creator Program. Join today to publish and share your own content.