COLUMBUS, OH — William T. Caniff, Jr., 52, of Toronto, Ohio, was indicted by the federal grand jury of Columbus on multiple money laundering and wire fraud offenses linked to a binary options fraud scam.
Binary options are a form of options contract in which the payoff is determined by the outcome of a yes/no proposition, sometimes involving whether the price of a particular asset would rise or fall at a certain level.
A binary option did not give the holder the ability to buy or sell the underlying asset. Instead, the holder was given a fixed sum of money or nothing at all.
According to the indictment, it is alleged that Caniff and an extra individual formed Berkley Capital Management, LLC in January 2016, which indicated to be in the business of trading binary options.
Berkley Capital Management was the general partner for Bbot 1 LP (Bbot), which was established in January 2016 and Berkley II LP (Berkley II) in August 2017. Bbot 1 LP and Berkley II LP were established as an investment pool to allow participants to trade binary options in a shared environment.
Caniff was the chosen trader for Berkley II and Bbot and controlled bank accounts for Berkley Capital Management, Bbot 1, and Berkley II.
Caniff is accused of making materially false representations to investors to fraudulently acquire and hold money. These false representations include expected and actual returns on investments, the ways investor funds would be used, and risks associated with the investments.
He allegedly manufactured or caused the creation of fake documents, including phony account statements, to deceive investors.
The indictment also alleges that despite Bbot and Berkley II received over $4 million in funds from investors, Caniff only put $85,000 of those funds to be invested through Nadex, an online binary options exchange. Caniff scammed investors by misappropriated at least $2 million for his own and his partner's benefit.
Caniff faces a maximum sentence of 20 years in prison if convicted.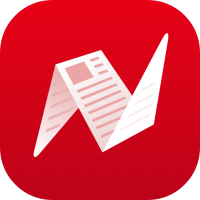 This is original content from NewsBreak's Creator Program. Join today to publish and share your own content.