CLEVELAND, OH — Cleveland Museum of Natural History pioneers a new model for natural history museums with their $150 million expansion and complete reinstallation for its exhibits and development of new public spaces.
These projects mark a rare opportunity for a natural history museum to reinvent its entire complex to tell a story of life and force that shaped the universe. Visitors will feel like they're part of the universe's history as they walk through the exhibit.
Some areas of the museum will remain open throughout the renovation, and the opening of the new spaces will begin in 2022. Cleveland Museum of Natural History (CMNH) has more than five million artifacts and specimens and safeguards more than 11,000 acres of nature preserves.
CMNH is the country's leading research institution with various collections, from the evidence of human origins to the ancient ecosystems during extinction.
According to Sonia Winner, Cleveland Museum of Natural History President and CEO, "The events of the past year have underscored the ways in which human life is inexorably bound with natural forces, and how a robust understanding of current science is needed to make critical choices in our daily lives."
She continued, "We are creating a new model for natural history museums that uses the past to inform our present to build a better future together. Our reimagined museum will illuminate the interconnectedness of human life and the natural world, and how science is essential to our lives."
Cleveland Museum of Natural History's physical and programmatic transformation will be able to promote scientific literacy and empower individuals who want to become the voice of planets and communities.
Along with the expansion, the museum is adding additional curatorial posts, including assistant curator of environment and assistant curator of planetary systems. Both roles are hoped to reflect CMNH's approach in explaining the structure of traditional and modern scientific disciplines.
It is also hoped to effectively link research to education, public programming, and the work of other researchers.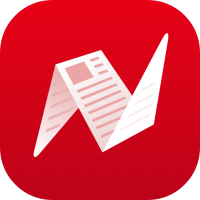 This is original content from NewsBreak's Creator Program. Join today to publish and share your own content.