YOUNGSTOWN, OH — Youngstown State University's Chemical Engineering program has been awarded a NASA Marshall Space Flight Center grant to develop 3D-printed high-temperature sensors.
Ceramic materials employed in extremely high-temperature circumstances are the focus of research directed by Pedro Cortes, a YSU associate professor of Materials Engineering. The study makes use of a new digital light processing printer funded by the Air Force, which was developed in partnership with NASA's Goddard and Marshall Space Flight Centers.
Current temperature sensors are large and require particular accommodation and design, whereas 3D-printed sensors are not separate but rather integrated into the entire item and — because they are embedded — do not disrupt the manufactured part's configuration.
According to Cortes, embedded 3D-printed sensors will be able to be inserted throughout the assembly, allowing for more comprehensive monitoring of the structure.
Dr. Pedro Cortes is an Assistant Professor in the Materials Science and Engineering Program as well as the Department of Civil, Environmental, and Chemical Engineering. Smart-functional structures, composite materials, and sensors are his main research interests.
He is currently looking at the structure-property link of lightweight foam structures, and multifunctional composites made using additive manufacturing.
Eleonor Rogenski, Victoria Adams and Robert Zublena of YSU are combining metals that can endure high temperatures, such as Tungsten alloys, into printed ceramic structures to build sensing elements in collaboration with MIT Lincoln Laboratory.
The team aims to create customized temperature sensors that may be integrated into aerospace engines, aviation turbines and chemical reactors.
The Air Force Research Lab (Resilient Hybrid Additive Development Laboratory) at Eglin Air Force Base in Florida has invited YSU, the University of Texas El Paso, and MITLL to join a book project titled "Resilient and Survivable Hybrid Electronics".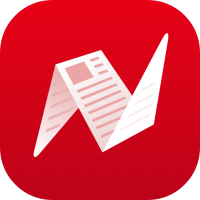 This is original content from NewsBreak's Creator Program. Join today to publish and share your own content.