CLEVELAND, OH — Holden Forests & Gardens departments of Research, Conservation, and Community Forestry welcomed 14 interns this summer.
The students have spent their summer researching everything from the crabapple microbiome to forest restoration to forest pests like the hemlock woolly adelgid.
The BioScience Alliance has connected the students with interns from various Cleveland-area institutions on four Wednesday afternoons. These included visits to the Holden Arboretum, Cleveland Metroparks Zoo, Case Western Reserve University and the Cleveland Museum of Natural History for interns from all BioScience Alliance partners.
The students not only got behind-the-scenes looks at the science at each institution, but they also got a taste of the pleasure that each institution has to offer visitors.
The tour included a stroll up the Kalberer Emergent Tower in Holden Arboretum, where the students learned about Phys-Fest, a science-training workshop held in 2018 and partially funded by the National Science Foundation.
Plant eco-physiologists from all across the country attended Phys-Fest to learn new techniques and use the emergent tower to examine the forest canopy. In addition to learning about the unique scientific experience that Phys-Fest provided in 2018, the interns were treated to the breathtaking views from the Kalberer Emergent Tower.
One of the best features of the BioScience Alliance tours was the opportunity for the summer interns to learn about the diversity of research and science jobs, in addition to the behind-the-scenes learning and enjoyable tourist experiences.
Students frequently believe that science is only conducted at universities and are unaware of the critical role that zoos, arboreta and museums play in advancing scientific knowledge and education, as well as the fact that these organizations could be potential employers for them as they pursue careers in science and conservation.
The visits also provide an opportunity for each institution's interns to meet one another. This networking event will help them meet people in their profession as they advance in their careers.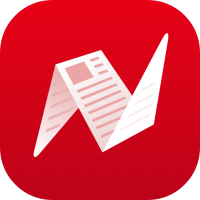 This is original content from NewsBreak's Creator Program. Join today to publish and share your own content.