CLEVELAND, OH — Researchers at Case Western Reserve University have identified surface features responsible for prions replication in the brain. Prions are misfolded proteins that cause deadly and incurable disorders.
Their research's ultimate goal is to devise a way to prevent prion disease in humans—and, in turn, to apply novel approaches to Alzheimer's and other neurodegenerative illnesses.
Although scientists have yet to pinpoint the exact cause of Alzheimer's disease, they believe that protein problems play a part in its onset and progression. More than six million people in the U.S. have Alzheimer's disease, and the Alzheimer's Association estimates that their care will cost $355 billion this year.
The research was conducted at Case Western Reserve University School of Medicine's Safar Laboratory in the Department of Pathology and the Center for Proteomics and Bioinformatics, as well as Case Western Reserve's Center for Synchrotron Bioscience at Brookhaven Laboratories in New York.
Jiri Safar, a professor of pathology, neurology, and neurosciences at Case Western Reserve University School of Medicine, leads the study. The study was published in the June 17 issue of PLOS Pathogens under the title "Structurally different exterior domains promote replication of major human prions."
"The work is a critical first step for identifying sites of structural importance that reflect differences between prions of different diagnosis and aggressiveness," said Mark Chance, vice dean for research at the School of Medicine and a co-investigator on the work. "Thus, we can now envision designing small molecules to bind to these sites of nucleation and replication and block progression of human prion disease in patients."
This structural method, according to Chance, also serves as a model for identifying structurally critical locations on misfolded proteins in other disorders like Alzheimer's, which includes protein propagation from cell to cell in a manner similar to prions.
The Safar Laboratory at Case Western Reserve University was founded in 2008 to improve the understanding of neurodegenerative disorders to create new diagnostic and treatment solutions.
The researchers used an X-ray beam from the National Synchrotron Light Source II's X-ray Footprinting of Biological Materials (XFP) beamline (NSLS-II). The Case Western Reserve University Center for Synchrotron Biosciences operates the XFP beamline in collaboration with NSLS-II, a US Department of Energy Office of Science User Facility.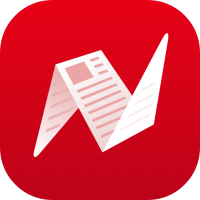 This is original content from NewsBreak's Creator Program. Join today to publish and share your own content.