CLEVELAND, OH — President and CEO of MetroHealth Akrab Boutros, MD, FACHE has been named one of America's Most Influential Clinical Executives by Modern Healthcare. The magazine is one of the largest, most respected news outlet in the field, recognized by top clinicians in the world.
The award is selected by peers and magazine senior editor acknowledging his extraordinary qualities and innovation as well as his service to patients and communities.
The magazine also acknowledges his achievement inside and outside his organization.
Dr. Boutros is acknowledged for his service in navigating the system through the pandemic, both operationally and financially. He also opens new access points for patient care, addressing social determinants of health through the system of Institute for H.O.P.E.™.
He made a ground-breaking action through the new affordable housing projects and continues the on-time and on-budget construction of MetrhoHealth Glick Center. MetroHealth Glick Center is the system's new main campus eleven-floor hospital scheduled to open in 2022 autumn.
Dr Boutros said, "I'm honored to represent 7,800 colleagues at MetroHealth who have been instrumental in achieving this recognition. We are driven by the relentless pursuit of healthy thriving communities for everyone."
Arriving at MetroHealth in 2013, Dr. Boutros led an unprecedented transformation of Cuyahoga County's public hospital system, guiding a stunning turnaround in financial performance. He also creates the system to be impressive in its expansion of access.
He led a galvanizing rebirth of mission and culture within the system. During tenure, he changed people's long-held perceptions of MetroHealth.
The system he created has become one of the most reliable public health systems in the county. He has been recognized as an influential leader in the field of community health and considered a true peer according to Cleveland's other major healthcare institutions.
Modern Healthcare's list of 50 Most Influential Clinical Executives includes many other clinicians leading health systems, Ivy League medical schools, etc. It also lists corporate health initiatives and more.
Others on the list include CDC Director Dr. Rochelle Walensky, Surgeon General Dr. Vivek Murthy and Dr. Anthony Fauci, Director of the National Institute of Allergy and Infectious Diseases.
"The 2021 class of 50 Most Influential Clinical Executives did not shy away from the challenges of caring for patient populations during a pandemic," according to Modern Healthcare editor, Aurora Aguilar.
"They found inspiration in knocking down hurdles and fighting for top quality care for their patients and staff," she continued.
If you want to see the complete list of recipients, it is featured in the June 21 issue of Modern Healthcare.
The online profiles of the honorees are available here.
To find out more about Dr. Boutros, visit AkramBoutros.com.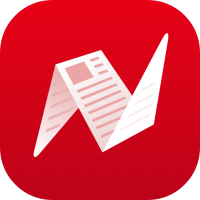 This is original content from NewsBreak's Creator Program. Join today to publish and share your own content.