CLEVELAND, OH — Downtown Cleveland Alliance has decided to raise payment for all its Safe and Clean Ambassadors. The salary will increase to $14/hour, effective per July 1.
The salary will have additional benefits, such as transportation, healthcare, dental and incentive like $500 signing bonus. This announcement is followed by recruitment of another Ambassadors.
Downtown Cleveland Alliance (DCA) Clean and Safe Ambassadors are visible and integral presence that welcomes business, employees and visitors back to downtown. The ambassadors are active seven days a week from 7 a.m. to 12 a.m.
They provide wide range of supplementary services such as safety escorts, assisting with car lookouts and jump starts, and other activities in Downtown and surrounding neighborhoods.
DCA runs one of the largest Clean and Safe Ambassadors program in the country. In addition to the Downtown service area, the ambassadors are recruiting more to expand their services.
They are actively recruiting in the following area: Gordon Square, Ohio City, Shaker Square, Van Aken, Superior Arts, University Circle, City of Euclid, Port of Cleveland, North Coast Harbor and Public Square.
"At the end of the day, when I've helped someone, I feel great. I love interacting with people and that's what makes the job so special," according to one of the DCA Clean and Safe Ambassador, Shelly Pritchett.
"As long as we continue to thrive and move forward as a city, we'll be great, and I am very happy to be a part of it," she continued.
To learn more about becoming one of the a Block by Block Ambassador, please visit their website. Put Cleveland In the "Where" box to see available positions.
By becoming a Clean and Safe Ambassador, you help the neighborhood increase their security and make people feel at home.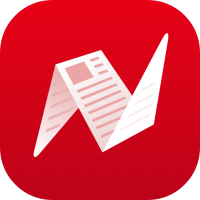 This is original content from NewsBreak's Creator Program. Join today to publish and share your own content.