CUYAHOGA COUNTY, OH — Legal Aid and United Way have joined up to develop Free Eviction Help, which will improve outreach and services for those who are facing eviction. This comes on the one-year anniversary of the Cleveland Housing Court's implementation of Right to Counsel.
The initiative will not only improve low-income Cuyahoga County residents' access to legal assistance when their housing is threatened, but it will also provide vital legal information to the community at www.FreeEvictionHelp.org.
The right to Counsel in Cleveland is limited; it only gives free legal representation to people with children at home and households must be extremely low-income (at or below a hundred percent of poverty).
For (1) Cleveland residents earning more than 100% of the FPG; (2) Cleveland residents without children in the family; and (3) non-Cleveland residents, there is no access to counsel.
Cuyahoga County took note and contributed $1 million from the United States Treasury's Emergency Rental Assistance program. Legal Aid and United Way collaborated on outreach for "Free Eviction Help," an expansion of legal assistance for tenants facing eviction, with this funding.
Legal Aid and United Way have scaled up some of the features of Right to Counsel Cleveland since the County announced the funding in early spring 2021, so that more people in Cuyahoga County can be helped.
Additionally, Legal Aid and United Way give outreach materials and technical help to all local courts in order to assist more people who want legal representation at their eviction hearings.
This County funding will ensure that essential rent assistance funds are used right here in the region, making our local landlords whole and ensuring communities can stable and thrive, in addition to providing legal support to more persons facing housing difficulties in Northeast Ohio.
Those in need of assistance should go to www.FreeEvictionHelp.org or call Legal Aid at 216-861-5835.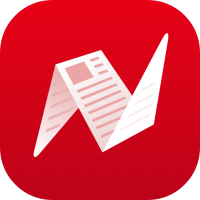 This is original content from NewsBreak's Creator Program. Join today to publish and share your own content.