CLEVELAND, OH — At all Cleveland Public Library locations, assistance from United Way of Greater Cleveland's 211 navigators is now just a phone call away. Beginning June 22, the Cleveland Public Library will partner with United Way to provide Cleveland residents with a direct link to critical resources and services.
"Cleveland Public Library is more than books. We're a resource and a safe place for the community to seek assistance and resources to enhance all facets of life," said Felton Thomas, Jr., Executive Director and CEO of Cleveland Public Library. "Access to United Way of Greater Cleveland's 211 at the Library will help our patrons reach vital services."
Visitors can come in or make an appointment in advance to meet with one of United Way 211's highly trained navigation specialists who have a love for problem-solving and working with clients to deliver needed services and support via a dedicated phone line.
"United Way of Greater Cleveland's 211 team is pleased to partner with Cleveland Public Library to expand our services to anyone in need of resources and support, including shelter, food and more, at all Library locations," said Augie Napoli, United Way of Greater Cleveland's president and CEO. "United Way's 211 continues to serve as an anchor to the community throughout the COVID-19 pandemic—and beyond—connecting Clevelanders with essential, life-saving services, including COVID-19 vaccination assistance."
United Way's 211 program connects callers with courteous and compassionate navigation specialists who will ask a series of questions about the caller's situation. Using United Way's community resource database, 211 navigation, professionals create customized itineraries based on a caller's urgency, proximity to resources, physical ability and more. This database consists of more than 16,000 government, health and human services programs.
Navigation professionals detect numerous areas of need in one out of every three calls and provide extra resources and assistance. Over 130,000 Greater Cleveland individuals contacted United Way's 211 navigation professionals in 2020, expressing over 170,00 needs in areas such as food, housing and utility assistance, employment services, health care and more.
The United Way of Greater Cleveland is a local, non-profit organization dedicated to eradicating poverty in the Cleveland area. United Way of Greater Cleveland, as the largest private-sector investor in health and human services, tackles poverty in two ways.
The Community Hub for Basic Requirements, the first way, focuses on the day-to-day concerns and basic needs of persons living in poverty. The Impact Institute, a think tank with an action plan focused on breaking the cycle of poverty, drives research, innovation and tangible solutions for the future.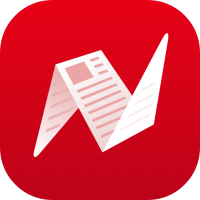 This is original content from NewsBreak's Creator Program. Join today to publish and share your own content.