CLEVELAND, OH — If you or your child is a gymnast, you are well aware of how gymnastics may test your strength, balance, and flexibility. Many participants in this physically demanding sport get an injury at some point.
Nobody wants to get injured doing what they love. Although you can't avoid all injuries, some steps may help prevent them from happening.
During the off-season, engage in other activities
Seasons exist in sports for a purpose. Overuse injuries are more likely when you play the same sport all year. Practice a different sport during the off-season. If you don't enjoy other sports, be active and exercise without doing gymnastics to give your body a break.
Your heart is a muscle, and it must be in excellent condition to achieve top gymnastics results. Gymnasts need a lot of stamina and a healthy heart. Exercises that raise your heart rate are effective both during and outside of competition seasons.
Examples of good cardio workouts include cycling, high-intensity interval training (HIIT), running, sprints, and swimming.
The core muscles, which include the muscles in your belly, lower back, hips, and pelvis, comprise your body's support system. The other muscles in your body are more prone to damage if your core is weak.
Gymnasts need a strong core to perform well. A common gymnastics injury is a stress fracture in the lower back, which they can avoid with good core strength. Core strength supports your lumbar region and relieves stress on your spine. This is especially useful for dismounts and arch positions when your back is curving.
Routines for the days leading up to the competition
Gymnasts are more likely to get hurt in competitions than in practice. To reduce your risks of getting injured, follow these precautions before every meet: focus on nutrition, stay hydrated, never forget your warm-ups, and when something hurts, don't pretend it doesn't.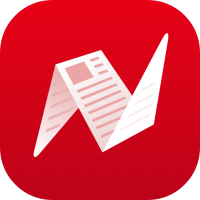 This is original content from NewsBreak's Creator Program. Join today to publish and share your own content.