CLEVELAND, OH — Unpasteurized, or raw, milk and milk products are preferred by some people who believe they contain more nutrients, cause fewer allergies and improve health. However, unpasteurized milk is more likely than pasteurized milk to induce foodborne illness that can lead to hospitalization, according to the Centers for Disease Control and Prevention.
"A little processing goes a long way in preventing the illnesses associated with raw milk," says Erin Rossi, RD, LD. "Pasteurizing milk—heating it to 161 degrees for just twenty seconds—kills any and all bacteria."
The vomiting, diarrhea, abdominal discomfort and flu-like symptoms caused by these bacteria are usually short-lived in healthy people. Older people, children, pregnant women and those with weakened immune systems, on the other hand, can become very sick very rapidly. Chronic, severe and even life-threatening symptoms can develop.
If you become ill after drinking a raw milk product, seek medical attention right away, especially if you're pregnant. Listeria, a foodborne bacterial infection, can result in miscarriage and the death of the fetus or newborn.
Most milk and milk products in the United States contain pasteurized milk or cream, or have been processed in a way that kills bacteria. You need to stay cautious though, as some foods can still contain or are processed from raw milk.
Milk and cream, soft cheeses (Brie, Camembert), Mexican soft cheeses (queso fresco, panela, asadero, queso blanco), yogurt, pudding, ice cream and frozen yogurt are all items prepared from raw milk.
Thus, take good care when buying milk products. Look for the word "pasteurized" in their labels. It's possible that the product contains raw milk if it's not listed. Milk products offered at farm stands or farmer's markets should be handled with caution. If you can't be sure they've been pasteurized, don't buy them.
Pasteurization and raw milk are still associated with myths. The following are the facts: pasteurization does not alter the nutritional value of milk; raw and pasteurized milk both include proteins that might cause allergic responses or lactose intolerance in people who are lactose intolerant; pasteurization does not make it safe to keep milk out of the fridge for long periods of time, particularly if it has been opened.
Milk is a household necessity for a reason. Its calcium content aids in the development of strong bones and teeth, as well as the proper functioning of your heart, blood clotting, muscles and neurons. Its protein content helps strengthen muscles and protects them from breaking down.
Therefore, take extra care with your milk and milk products to ensure that you get the best benefits from them. Otherwise, the worst-case scenario is that you might put your family at risk of infections and sicknesses.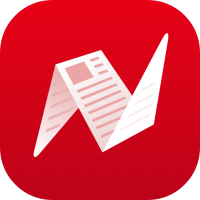 This is original content from NewsBreak's Creator Program. Join today to publish and share your own content.