CLEVELAND, OH — Rock Hall is looking for a full-time Merchandise Shipper & Receiver. They are responsible for generating a pleasant experience for all guests of Rock Hall whilst sharing their love for all things rock & roll.
Here are the duties and responsibilities:
Embraces Rock Hall's purpose to "Engage, Teach, and Inspire through the power of rock and roll." 
The applicant needs to have a thorough understanding of the Rock Hall brand and its visitors, share new ideas to the retail store management teams on further engagement with guests, and serves as a role model for all workers that interact with visitors.
Accomplishes e-commerce orders and sustains relationships with shipping vendors.
The applicant needs to work as the primary contact person for all shipping and receiving vendors, as well as ensures shipments are delivered on time and in good condition, gives direct and polite communication with clients while fulfilling daily e-commerce orders, and orders office supplies for shipping and receiving and guarantees adequate stock levels.
Maintains an organized back of the house by receiving and restocking items for the retail business.
On the sales floor, the applicant will organize merchandise, keep track of stock levels, receive all retail inventory, pull product samples for the merchandising team and follow orders for new product placement.
The requirements for this job will be a high school graduate minimum, or a bachelor's degree in hospitality or a related major. The applicant also has to have the capability to read and demonstrate basic written, oral, manual and mathematical abilities, as well as two years of experience in customer service. The apparel retail environment is preferable.
The work schedule will be at least thirty hours per week on any shift, including evenings, holidays and weekends. The applicant is also expected to work on short notice.
Interested applicants can check this link and apply from there https://workforcenow.adp.com/mascsr/default/mdf/recruitment/recruitment.html?cid=80a47eb5-22ff-4341-8868-724e4ba37887&ccId=19000101_000001&jobId=404979&source=CC2&lang=en_US.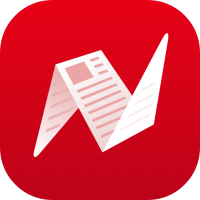 This is original content from NewsBreak's Creator Program. Join today to publish and share your own content.