CLEVELAND, OH — Research from Cleveland Clinic and Cleveland Clinic Abu Dhabi found that there is an increase in patient survival rates when treatment options, which are surgery, chemotherapy and radiation, are finished within thirty eight weeks from the time of diagnosis.
With over 28,000 breast cancer patients from the American National Cancer Database, the observational study is the largest of its kind to assess breast cancer survival and time to completion for all therapies.
It was discovered that treatment for less than thirty eight weeks was related with a higher five-year survival rate of 89.9%, compared to 83.3 percent for treatment for more than thirty eight weeks. This adds to prior research that found that delaying treatment resulted in poorer outcomes, though time to treatment completion was not measured in these investigations.
The authors of the study emphasize the need of identifying the causes of treatment delays and where they occur in the process, as well as developing programs to assess and seek time to treatment optimization in order to reduce patient anxiety and improve their chances of survival.
"The biggest difference in our study from others that have looked at time to treat was that we looked at the time from diagnosis to the completion of the multimodality treatment, not only at one individual part, to identify the thirty-eight-week window to improve survival rate for patients with breast cancer," said Debra Pratt M.D., director of the Breast Center at Cleveland Clinic Fairview Hospital, and the lead author of the study.
Other studies examining the time to treatment for breast cancer by treatment modality found that the optimal time from diagnosis to first surgical treatment was less than ninety days; less than 120 days from diagnosis to adjuvant chemotherapy; and, once chemo is administered, the radiation should begin within 365 days of diagnosis.
The final two are in line with the quality indicators developed by the Commission on Cancer's Cancer Central Clinical Participant Registry (C3PR), which uses registry data to assess cancer care quality.
"What we found is that the optimal time for treatment completion is 99 days shorter than C3PR quality indicators," Dr. Pratt said. "We have so much more data now to reassess these quality indicators and determine what those metrics should be."
Although the study did not allow researchers to determine the causes of delays beyond thirty eight weeks, Dr. Pratt said she can split them into medical, personal and systemic factors based on her expertise. If a patient has a medical condition, they may be subjected to additional tests, such as cardiac clearance, which are performed as a precaution. These are the most difficult to manage.
Other delays are caused by the patients themselves. For example, if a patient refuses to be seen at the first available appointment due to financial constraints or prefers to prioritize a family event above surgery.
Medical facilities, on the other hand, can exert control over some of the systemic elements to accelerate the process. These include enough personnel and enhanced processes to promote access, such as making specific reservations for urgent assessments like metastatic surveys and breast MRI, as well as a reduction in insurance delays in approving tests required to complete pre-treatment assessments.
Stephen Grobmyer, M.D., chair of the Oncology Institute at Cleveland Clinic Abu Dhabi, which is part of Mubadala Health, and a research co-author, argues that care must be centralized to ensure that patients receive treatment on time.
Patients in the United States, and even the United Arab Emirates, according to Dr. Grobmyer, are frequently required to see multiple specialists—first a surgeon, then a medical oncologist for chemotherapy, and finally a radiation oncologist—all of whom are scheduled weeks apart and in different locations. This is a "phenomenon of 'serial care', rather than coordinated and planned care," according to him.
With its unified multidisciplinary cancer programing, Cleveland Clinic has attempted to avoid this issue, according to Dr. Grobmyer. Cleveland Clinic Abu Dhabi, for example, created a dedicated Breast Health Clinic last year in preparation for the opening of its cancer tower.
To handle all breast health issues in one location and in the shortest time feasible, the institution provides specialized diagnostic tests, genetic counseling, novel medicines and treatments, as well as reconstructive specialists and disease-specific experts.
"We are trying to anticipate the needs of the patients and plan for all their treatment from the beginning so that it is seamless, efficient and reduces their anxiety," he said. "We have also started measuring time to treatment as a quality measure."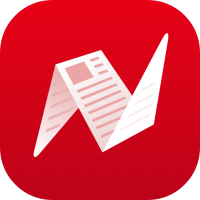 This is original content from NewsBreak's Creator Program. Join today to publish and share your own content.