CLEVELAND, OH — In an effort to uphold diversity, The Diversity, Inclusion and Racial Equity Council was recently founded at Cleveland Clinic.
Nurses showed resiliency and strength during the COVID-19 pandemic. This trying period has brought attention to health inequities in the communities. To fight this, the nursing profession must continue to cultivate a diverse staff that reflects the community it serves.
Nursing has come a long way since the early 1990s, when just eleven percent of registered nurses were identified as minorities. Recruiting and retaining a more diverse pool of nurses will be critical to improving health and well-being across the country.
Top-level commitment is required for meaningful diversity increase in nursing. According to Gina Cronin, Chief Talent Officer, Cleveland Clinic has long valued diversity as part of its entire commitment to excellence in healthcare.
"We serve such a wide variety of patients," Cronin says. "So whether that is in the city of Cleveland, in Cuyahoga County, in Abu Dhabi, in Florida, in Canada—patients we serve are very diverse by ethnicity and race, religion, physical abilities, sexual identity and socioeconomic standards."
According to Cronin, approximately twenty eight percent of all Cleveland Clinic employees identify as members of a racial or ethnic minority demographic. However, expanding nursing and healthcare leadership representation across the country remains a challenge.
According to a 2017 research by the National Council of State Boards of Nursing and the Forum of State Nursing Workforce Centers, 19.2% of registered nurses identify as members of a minority group.
Cleveland Clinic nursing colleagues have done an excellent job of developing a larger talent pool. They don't only look at what comes out of nursing schools; they look much further down the pipeline. They have Nursing Institute programs, for example, that develop nursing assistant employment pipelines, and a high school program that extends into colleges for future graduate nurses.
Through a number of programs, Cleveland Clinic has increased its overall commitment to diversity, equity and inclusion. As part of their annual goals and objectives, Cleveland Clinic executives are promoting diversity in their leadership teams. They're particularly concerned with ensuring that leadership diversity is proportional to the diversity of the teams they're leading.
The Diversity, Inclusion and Racial Equity Council was recently founded at Cleveland Clinic. The purpose of this cross-functional advisory group is to assist in the transformational change necessary to create a culture free of racism, bias and health inequities that negatively impact caregivers, patients and communities.
Externally, Cleveland Clinic is focusing on lowering barriers to entry and success in the healthcare field. The following programs are what they are focusing on to help achieve these objectives:
THRIVE, a program to help patient care nursing assistants (PCNAs) during their first year on the job, was launched by Cleveland Clinic in 2019. The training improves their skills and prepares them for the workforce.
ASPIRE is an enrichment program for under-represented high school juniors in Northeast Ohio who are interested in nursing, sponsored by Cleveland Clinic and the Howley Foundation in partnership with Ursuline College.
Cleveland Clinic joined OneTen, a partnership of over thirty significant businesses dedicated to hiring, training and promoting one million Black Americans into long-term jobs, in December 2020.
Improving diversity at Cleveland Clinic and across the country is a continuing effort that necessitates excellent communication and coordination among educators, organizational talent officers and nursing leaders. Cleveland Clinic recognizes that this effort will take a lot of work and time, and they are committed to going through with it.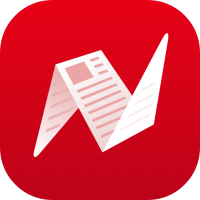 This is original content from NewsBreak's Creator Program. Join today to publish and share your own content.