CLEVELAND, OH — Who doesn't love coffee? It's casual, trendy and inexpensive. Plus, lots of coffee shops provide space for many different occasions, either just hanging out or even having meetings.
In Cleveland, you can find plenty of coffee shops that serve not only your coffee, but also a nice, cozy place and good food. Here's our list for you, complete with reviews.
4160 Lorain Ave Cleveland, OH 44113
Clevelanders, or at least those who review duck-rabbit coffee, are very happy about the place. It is a coffee shop that offers the best quality coffee and a friendly staff ready to serve your order. With an all-white, sleek interior, you'll have a charming experience having your coffee here with friends, or even to come for coffee to accompany your work.
"Amazing coffee shop!!! This is the real deal when it comes to craft coffee. They have beans that you won't find anywhere else in town and they're extremely professional when it comes to pouring fancy latte art. My wife got a mocha with oat milk and I got a latte latte with oat milk and even though they don't have flavors for their lattes they have 2 coffee bean choices to choose from." - Leon D on Yelp
230 W Huron Rd K18 Cleveland, OH 44113
Speaking of coffee without mentioning Starbucks is impossible. Starbucks is more than simply a coffeehouse; it's also everything else that comes with a complete and rewarding coffeehouse experience. It also serves a variety of quality teas, excellent pastries and other delectable foods to tantalize the senses. And the music you hear throughout the store has been carefully selected for its artistic value and appeal. It's not uncommon to see people chatting, meeting up or even working at Starbucks.
"I love this location. The guys that work this location are the BEST! They're a lot friendlier than some of the girls that work there. They laugh and joke with the customers which is nice at the beginning of a long work day! The app comes in handy here because again, this is tower city and there are business attached, so there will be a wait if you just go without using it. That's not the staff fault. They do a great job keeping up with the work flow and making sure people aren't waiting long." - Traci Y on Yelp
Rising Star Coffee Roasters
1455 W 29th St Cleveland, OH 44113
Rising Star Coffee Roasters, founded in 2009, is a small batch roaster that supplies wholesale and retail customers. It carefully picks speciality grade coffees from throughout the world, roasts them to bring out the best flavors, and packages them right away to keep them fresh. Rising Star Coffee Roasters is dedicated to providing the best coffee experience possible.
"Awesome spot in a refurbished Firehouse. Every time I've been, the coffee shop has been a popular spot with people catching up with friends/colleagues or grabbing a quick cup of joe before starting their day. The croissants are delicious and so is the coffee." - Sara S on Yelp
2180 W 11th St Cleveland, OH 44113
The Loop invites you in with a homey exterior and a trendy interior design. This place is unique because it also doubles as a record store, so customers can come and experience not only the amazing coffee experience but also leaf through the records they showcase and sell.
"This is a cute place, and they were open Labor Day! My husband got an iced coffee, and his reusable Starbucks cup filled with iced tea. They sell vinyl, and I saw a few baked goods: pastries and muffins. They had bananas too. There were people chillin' on the benches outside, then when we passed it later that day, we noticed people on the patio, which we had missed the first time. I would frequent if I lived in Tremont, and I wish I did." - Anna H on Yelp
1127 Euclid Ave Ste 104 Cleveland, OH 44115
Established in 2011, The Copper Moon specializes in artisan beverages, such as espresso-based drinks, fresh fruit smoothies, teas, soft-serve ice cream and locally produced pastries, among other things. It makes an effort to use as many locally sourced ingredients as possible.
"I have always loved this cute little shop! I've known the owner for YEARS now and he's never disappointed. They have all kinds of drinks here, don't be scared to ask for Recommendations either! The shop also has a very welcoming environment. You'll most likely see the same group of friends hangin out here, it's like family. Great coffee and friendly vibes." - Ashley R. on Yelp
And there you have it, a list of the most netizen-recommended coffee shops in Cleveland, Ohio. Which one do you fancy visiting for your next casual evening?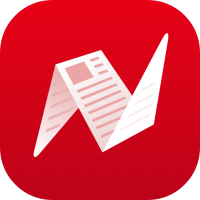 This is original content from NewsBreak's Creator Program. Join today to publish and share your own content.