AKRON, OH — The residents at Akron are invited to participate in a local LGBTQ+ research study.
The consent form will provide residents information on the importance of the research project, what they can do and the associated risk of the research.
The participation needed in the research study is voluntary. Even if residents give consent to the study, they may discontinue at any time.
Citizens of Akron who are eligible to participate in the research study are anyone age 18 and above, who identified themselves as Lesbian, Gay, Bisexual, Transgender, or Queer or Questioning (LGBTQ+), including all other marginalized sexual orientations and gender identifies not defined in LGBTQ and self-identified LGBTQ+ Allies.
They can participate if they live in Summit, Stark, Portage, or Medina Counties, Ohio, or rely on the services of Greater Akron.
Community needs assessments are needed to identify strengths and opportunities to meet the needs of the people living there. It also provides valuable insights and information and provided innovative solutions in building a supportive community.
The LGBTQ+ individuals and community have an abundance of strength, resilience and resourcefulness, but at the same time, they still face unfair treatment on various issues.
This is the first time an initiative was started to bring a comprehensive LGBTQ+ specific community needs and make improvements in the lives of the local LGBTQ+ in greater Akron.
People who identified themselves in the LGBTQ+ community will be asked a series of questions on experiences, perceptions and concerns as members of or allies to the LGBT+ community of greater Akron.
There will be seven categories to the questions categorized by health and wellness; religion and spirituality; education and literacy; housing, food, and nutrition; business, employment, and commerce; safety and law enforcement; and recreation and leisure.
If, by any chance, the responders do not wish to answer the questions, they may abstain from answering or discontinue the interview. The survey will take about 30-40 minutes to complete.
If they have completed the survey to the end, they are eligible to join the incentive raffle, including Backstage Passes to the Akron Pride Festival 2021, $100 Amazon gift card, $50 prepaid Visa gift card, admission tickets to several attractions in Akron, gift baskets, gift certificate and so on.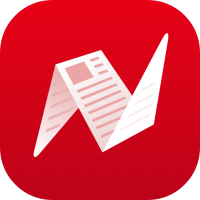 This is original content from NewsBreak's Creator Program. Join today to publish and share your own content.