LeBron's kids visit UA campus
uakron.edu
AKRON, OH — The University of Akron welcomes "I PROMISE" students that will soon graduate from high school to explore UA's campus, major and system before enrolling in September 2021.
LeBron James made a promise to aid students in his hometown of Akron, Ohio ten years ago. Since then, The LeBron James Family Foundation's "I PROMISE" program has provided students in Akron Public Schools millions of dollars and numerous of chances.
In 2015, UA joined as a partner, committed to helping with children in the "I PROMISE" program and providing full tuition scholarships to graduating high school students. More than twenty two "I PROMISE" alumni will begin their college studies at UA this September.
The ZIPS "I PROMISE" Summer Experience was held on campus from June 14 to 18 to help students be ready for their upcoming graduations. Rising sophomores enrolled in the "I PROMISE" program were able to explore the campus and learn all about what it feels to be a college student during the week-long event.
"I PROMISE" students got a head start in the college application process, in addition to seeing campus, eating in the dining area and meeting current students. Everything was covered, from how scholarships and financial support operate to how to pick a major.
Anne Hanson Hilaire, director of community engagement at UA said that they're proud of the achievements that those children have made in the "I PROMISE" program over the years. They wished to provide them with a once-in-a-lifetime chance to experience college directly.
Numerous high school kids are unsure how to navigate the admissions process or what professional route they want to explore once they arrive. So, they wanted to make sure they can spend time discussing about it and examining the various options available to them.
Students were given the opportunity to visit different college or school every day to hear about several courses of study offered, the skills required and the types of employment that they lead to. Every day concluded with the kids finishing a fun project that put their newly acquired abilities to use.
The week ended with a family event, which gave parents the opportunity to watch their children in action and understand more about how to help them with the college admissions process. Students also submitted entertaining TikTok clips they made at UA to demonstrate a college idea they learned about throughout the program.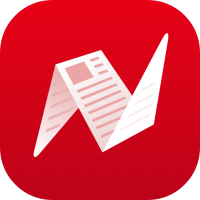 This is original content from NewsBreak's Creator Program. Join today to publish and share your own content.