CLEVELAND, OH — Martial arts have been growing in followers in the West over the past 30 years. Many people have learned martial arts to improve their self-defense skills, build their confidence, and maintain and advance their mental and physical health.
There are many martial arts schools established here in Cleveland, Ohio. Most of them offer self-defense classes for children, men, and women. If you have difficulty choosing one of them, we might be able to help with that. Here's a list of the most well-known martial arts schools in the town.
1. The Cleveland Shaolin Kung Fu Academy
Located at 4189 Pearl Road, 2nd Floor, Cleveland, Ohio 44109, Cleveland Shaolin Kung Fu Academy has been teaching martial arts to its students in Cleveland since 2012. This academy provides a complete Traditional Northern Shaolin Kung Fu system, including hand and weapon forms, which focus on external movement, speed, and power. In addition, this martial arts school also offers traditional Chinese Tai Chi, Qi Gong, and meditation. Students coming from all ages can register for this school.
"This school has a welcoming and accepting atmosphere, I really appreciate that everyone claps when you try something new in front of the class and kind of sort of get it. The instructor and other students are all encouraging and want to help you do your best. The instructor is knowledgeable, patient and a good teacher. I highly recommend this school." - Ursula on Groupon.
2. Hillcrest Academy of Goshin Jujitsu
Located at 4431 Mayfield Rd, Cleveland, OH 44121, Hillcrest Academy of Goshin Jujitsu was established in 1976. This academy offers Adult - Jujitsu, and Junior - Jujitsu classes with free first trial classes and Hatha Yoga, which emphasizes stretching for relaxation and meditation.
"Friendly and skilled instructors. The students very welcoming. I highly recommend this school." - Shawn on Groupon.
Located at 2110 S Taylor Rd, Cleveland Heights, OH 44118, Lake Share Aikido is founded by Morihei Ueshiba Sensei in the last twentieth century. Offering modern Japanese martial art, this academy provides two practice classes, Aikido Practice and Kendo Practice, for beginner and advanced students. This martial arts school also provides in-person classes for students who have been vaccinated.
"'Power without violence.' I don't remember where I read that as a description of Aikido, but I never forgot it. That phrase goes a long way towards describing Aikido philosophy and the Lake Shore Aikido dojo. I have been studying with Betsy Sensei for over two years and I have always felt "safe" as I moved from learning basic to more advanced techniques. "If the person doing the technique is causing pain, they are doing it wrong." This is the sort of thing emphasized at our dojo." - Donna.
4. The Cleveland Kendo Association
Located at 2110 S Taylor Rd, Cleveland Heights, Ohio, US, 44118, this association provides expert instruction in the Japanese martial art of Kendo. Established in 1986 as a non-commercial organization, Cleveland Kendo Association is a member of the All United States Kendo Federation (AUSKF) and the Greater NorthEastern United States Kendo Federation (GNEUSKF).
"Wonderful learning experience, everything your looking for in traditional dojo. If you wishing to study and learn Japanese culture and ways , then with the practice of kendo you will experience it an much more . Great family and friendly atmosphere and excellent activity for all." - Herb Mowery's testimony on Facebook.
5. Parma Family Martial Arts Center
Located at 5596 Ridge Rd, Cleveland, OH 44129, Parma Family Martial Arts Center offers classes from kids to adults and women. Established in 1998, this martial arts center has taught well-rounded, high-quality martial arts in a welcoming, community-driven environment. This place is owned by Donald Weidendorf, who has been studying martial arts since the age of 10.
"This is the best martial arts school in northeast Ohio. When I first moved to Ohio I was looking for a school to begin training. I visited multiple schools in the Cleveland area. This school was by far above the others. The atmosphere and instructors were all friendly. This place truly feels like a family."- Jason D. on Yelp.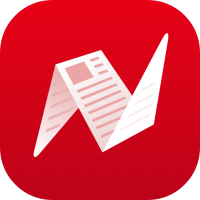 This is original content from NewsBreak's Creator Program. Join today to publish and share your own content.