AKRON, OH — Akron has been chosen as one of 50 Champion Cities finalists in the 2021 Global Mayors Challenge.
Global Mayors Challenge is a global innovation competition that identifies and accelerates the most ambitious ideas developed by cities in response to the COVID-19 pandemic. In the first-ever Global Mayors Challenge, these 50 urban innovations rose to the top of a competitive pool of over 630 applications from 99 countries.
As a Mayors Challenge finalist, Akron advances to the competition's four-month Champion Phase. From June to October, the 50 finalist cities will work with Bloomberg Philanthropies and its network of leading innovation experts to refine their ideas.
Fifteen of the 50 cities will ultimately win the Grand Prize, which includes a $1 million prize as well as multi-year technical assistance to help them implement and scale their ideas. Winners of the Grand Prize will be announced in early 2022.
In Akron, the median income of Black households is $25,718—less than half the $54,347 median of White households. Thirty percent of Akron's population is Black, but only one in every two hundred owners of local traded-sector firms is African-American. The proposed THRIVE (Targeted Help for Resilient InnoVative Entrepreneurs) program in Akron will address these "missing" entrepreneurs. Akron intends to increase the number of Black-owned businesses in order to increase wealth in the African-American community, reduce poverty and grow the local economy.
Aspiring Black entrepreneurs have a difficult time obtaining the assistance they require to succeed. Historically, local efforts were under-resourced and overburdened. This proposed program would create a new, supportive ecosystem by employing a novel "medical rounds" approach similar to what medical teams provide in a hospital setting.
Entrepreneurs will be assigned a Thrive Entrepreneurship Pathway Advisor (TEPA), who will help them navigate the ecosystem. Akron will collaborate with Bounce Innovation Hub, Akron Urban League and the Ohio Small Business Development Center, among other like-minded partners who agree with the City's assessment of the problem and determination to solve it.
The 50 Champion Cities proposed solutions to four of the pandemic's most pressing issues: economic recovery and inclusive growth, health and well-being, climate and the environment, and good governance and equality. A prestigious selection committee, co-chaired by Bloomberg Philanthropies board member, Mellody Hobson—Co-CEO & President, Ariel Investments—and David Miliband—President & CEO, International Rescue Committee—evaluated the applications to determine the Champion City finalists.
The 2021 Global Mayors Challenge builds on the success of four previous Bloomberg-sponsored Challenges in the United States (2013 and 2018), Europe (2014), and Latin America and the Caribbean (2016). For more information, go to mayorschallenge.bloomberg.org or follow @BloombergCities on Twitter and Instagram.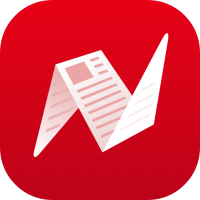 This is original content from NewsBreak's Creator Program. Join today to publish and share your own content.