AKRON, OH — For the second year in a row, Akron Mayor Dan Horrigan and Lock 3 are pleased to announce Fourth of July fireworks displays throughout the city.
The four synchronized neighborhood displays will begin at 9:45 p.m. on Sunday, July 4, 2021.
The fireworks display will be launched from Akron Executive Airport, Patterson Park Ballfields, Summit Lake, and Erie Island. In 2021, Lock 3 will not host the annual Rib, White, and Blue Festival.
The city will establish a perimeter around these four sites, and spectators will not be permitted to park or walk close to the launching grounds. Individuals and families are encouraged to watch from their own homes or neighborhoods and enjoy the fireworks from a safe distance.
Spectators can share a patriotic soundtrack for the program, no matter where they are, by tuning their radios to WONE 97.5 FM, in collaboration with WONE and the Rubber City Radio Group.
The show will begin at 9:45 p.m. on Sunday, July 4, 2021, with test shots fired at 8:30, 9:00, and 9:30 p.m. The test shots will assist residents in determining the best viewing location for the displays.
On Independence Day weekend, visitors to downtown Akron can also attend the following events:
• Fri., July 2, 2021: Rock the Lock with E5C4P3 Journey Tribute with the Tony Lang Band from 7:00 to 10:00 p.m. - First Friday Admission $5
• Sat., July 3, 2021: Downtown Akron Partnership is hosting free Zumba on Cascade Plaza with Christy Leenheer from 9:30-10:30 a.m.
• Sat., July 3, 2021: Lock 3 is hosting its Downtown Block Party from 2:00 to 7:00 p.m. It will feature a local food truck round-up (interested trucks should contact Lock 3 at lock3@akronohio.gov), craft beer tasting, inflatables, and live entertainment on the stage, including the Realm of the Reptile show and local band 45 RPM.
• Sat., July 3, 2021: Downtown Akron Partnership is hosting Family Skate on Cascade Plaza from 3:00 to 6:00 p.m.
• Sat., July 3, 2021: Akron RubberDucks have a baseball game with NASCAR Night, a Fauxback Mullet Cap giveaway, and Zac Brown Fireworks.
• Sun., July 4, 2021: Akron RubberDucks will host an Imagine Dragons Fireworks show after the baseball game at Canal Park stadium.
Lock 3's summer schedule was designed to bring back safe community entertainment, following all current directives from the State of Ohio and the CDC to provide top-notch experiences for the entire family. It is packed with evening concerts, movies, exercise classes, and community events.
Additional event information will be posted as it becomes available at Lock3Live.com.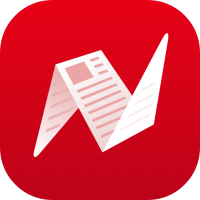 This is original content from NewsBreak's Creator Program. Join today to publish and share your own content.