COLUMBUS, OH — Spread the Word to End the Word was started in 2009 with an audacious belief, a simple observation, an urgent aim and an ambitious plan.
Special Olympics Ohio boldly believed that if all individuals were valued, respected, accepted and included in schools, businesses and communities, the world would be a better place.
However, they clearly noted that, despite the efforts of many, people all over the world continue to be left out, excluded and isolated. People with intellectual and developmental impairments are one of these categories, with over 200 million people representing every country, religious system, sexual orientation, gender expression, race and ethnicity. They continue to be ostracized and isolated around the world.
Therefore, the program established an urgent objective for themselves: to break the cycle of isolation and exclusion through grassroots action for inclusion across the world. And to get there, it devised an ambitious plan to address one aspect of this exclusion, the word "retard(ed)," by identifying and equipping local champions to advocate for change.
Special Olympics Ohio spent the last ten years focusing on this particularly cruel and divisive form of exclusion.
They are delighted to present their campaign's new look: Spread the Word, which builds on the campaign's first ten years. More than ever, the program has the potential to not just dismantle the discrimination and stigma of the past, but also to establish the inclusive future that everyone desire.
The Spread the Word initiative will encourage everyone to vow to take action to promote inclusion in their school, neighborhood or workplace. Spread the Word will provide a venue for these promises as well as resources to help local champions make inclusion a reality.
It is vital to continue to share stories of influence, action and inclusion in our increasingly connected world. The shared tale of a transformed community has the potential to inspire change on the opposite side of the globe. Take the pledge and share your photos with them on Instagram, Facebook and Twitter.
Special Olympics Ohio believes that the Spread the Word campaign has come this far because of everyone's hard work and vision. Every act of leadership and action will help them achieve their ultimate objective of inclusion for all.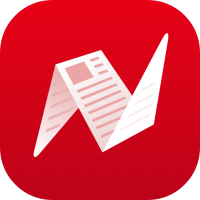 This is original content from NewsBreak's Creator Program. Join today to publish and share your own content.