MENTOR, OH — The City of Mentor is a nature-lovers paradise with over 1,200 acres of parkland. There are numerous opportunities to connect with nature that you can find, from the urban oasis of the Garfield Park pond to the pristine wilderness of the Mentor Lagoons Nature Preserve.
Over the summer, the City of Mentor Naturalists will deliver events to inform, inspire and introduce residents to the unique characteristics of the Mentor environment. This aims to help those who want to learn more about Mentor's parks and natural places.
On June 21, at 4:00 p.m. – 6:00 p.m., grandparents are encouraged to bring grandchildren to take a look at Garfield Park's The Creek. A Naturalist will be onsite to guide the group in discovering Nymphs, Waterbugs and Larvae.
By registering for the Owl Pellet Lab exploration tour that will be held on July 9, at 4:00 p.m. – 6:00 p.m., kids aged 7 to 12 may learn more about Mentor's owl population. The tools needed to examine owl pellets and discover what they reveal about the majestic birds will be provided. Cost: Resident $8/Non resident $9.
On July 23, adults of age 18 and above can join the park's Naturalists for Paddling in the Marsh from 10:00 a.m. till noon. Your knowledgeable guide will point out the Marsh's distinctive vegetation and animals. You can either bring your own kayak or rent one from Mentor Lagoons Marina. Cost: $10/own kayak or $25/renting a kayak.
On August 13, at 09:00 a.m. - 11:00 a.m., nature enthusiasts of all ages can enjoy the park's Invasive Awareness Hike. Learn which Ohio plants are invasive and how to best eliminate them to encourage the growth of native species. The hike is free, but you must register by August 13 in order to participate.
To register or to find out more information, call Mentor Recreation at 440-974-5720 or click this link. https://secure.rec1.com/OH/mentor-oh/catalog.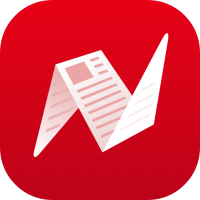 This is original content from NewsBreak's Creator Program. Join today to publish and share your own content.