CLEVELAND, OH — The Cleveland Water Department or CWD runs entirely on ratepayers' money and wants to be accountable to their consumers for every dollar they spend.
This article outlines how CWD uses these monies.
1. Investment in infrastructure
For every one dollar, CWD invests $0.35 on infrastructures such as water treatment plants, pump stations, and underground water. Infrastructure plays a significant role in everyone's daily lives. Like most older municipalities, Cleveland's infrastructure inevitably ages.
Currently, CWD Cleveland Water Capital Improvement Program focuses on renewing and replacing their 5,300-mile water supply, with approximately $26 million a year dedicated to replacing aging underground infrastructure as a proactive measure against increased major breaks and other deterioration that may interrupt water service and customers' inconvenience. The CWD aims to invest roughly $700 million from 2021-2030.
The other $0.16 goes to debt payments for earlier water investments. CWD spent about $1.1bn on the infrastructure between 2006-2018. This includes projects such as the $630 million Plant Enhancement Program, which updated all four water treatment plants, and new state-of-the-art automated meter reading technology (AMR).
2. Water treatment and delivery
CWD Water recognizes that safe, clean water is crucial to health, life and progress in the community. That's why $0.39 of each dollar they spend goes to pay for the daily operation and maintenance of the Cleveland Water supply system; ensuring that their water treatment plants, pump stations, tanks and towers, and distribution lines produce and deliver the highest quality water to homes and businesses across their 640 square mile service area.
Of every $0.20, $0.39 goes to four water plants providing clean drinking water. Water treatment plants run 24/7/365, and water quality is regularly tested at each treatment process, from intake to delivery.
Another $0.19 goes to pay for distribution system engineering and maintenance, ensuring a consistent supply of safe, high-profile water where and when consumers need it.
3. Customer Service & Management
Every $0.08 goes to deliver outstanding customer service at all interaction levels. Whether through their licensing staff, call center, or fieldworkers like Meter Technicians, CWD strive to engage the customers with courteous, quality, and quick service.
Working behind the scenes to ensure that CWD constantly meets and exceeds their client's expectations is a vast support system. This support system includes IT staff, accountants, staff, and administrative staff to maintain smooth and efficient operation.
Every $0.07 goes to guarantee public money is adequately accounted for, and CWD has a professional, qualified workforce.
Each $0.07 also goes to the technology that serves as the backbone of CWD customer service, water treatment and distribution systems. Whether hardware or software, these systems require ongoing monitoring, maintenance, and updates to provide reliable, efficient, and enhanced customer and staff experience.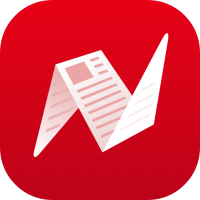 This is original content from NewsBreak's Creator Program. Join today to publish and share your own content.