CLEVELAND, OH — The Waste Collection Department of the City of Cleveland is looking for a Recycling Coordinator.
The job is full-time, and applications will be accepted until June 7, 11:59 PM Eastern Time. Salary for this role ranges between $50,003 - $54,995 annually.
Duties include:
1. Planning and administering a specific project or program for a City Department under administrative direction.
2. Serves as the administrative supervisor on projects or programs.
3. Plans, assigns, supervises and reviews activities of subordinate personnel.
4. Monitors the project or program's operating budget and assists in the annual preparation.
5. Designs, implements, and monitors procedures utilized in program evaluation.
6. Develops and secures commitments from other City departments and agencies to provide services to program participants.
7. Provides technical assistance or reviews program policies and procedures.
8. Maintain current information and oversees the preparation of project status reports.
9. Prepare financial and narrative reports and program applications.
10. Communicates project or program status and information to municipal officials or public and private entitles.
11. May supervise employees assigned to the respective projects.
12. Performs other related duties as required.
Priority should be given to operational management of the program followed by cooperating with partners to the recycling program, management of recycling information and educational programs, operational labor, and other duties.
A minimum High School Diploma or GED and a minimum of two years of experience in program administration are required.
A Bachelor's Degree from an accredited university in Business or Public Administration, Social Sciences, or a closely related field is preferred.
Applicants should be able to lift and carry thirty pounds weight and have a Valid State of Ohio Driver's License.
To apply, click the following link: https://www.governmentjobs.com/careers/cleveland/jobs/3110005/recycling-coordinator?page=2&pagetype=jobOpportunitiesJobs%2CjobOpportunitiesJobs%2CjobOpportunitiesJobs%2CjobOpportunitiesJobs%2CjobOpportunitiesJobs.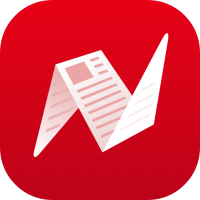 This is original content from NewsBreak's Creator Program. Join today to publish and share your own content.