Leah Ferrazzani is a powerhouse. She has turned a one-woman operation that started with makeshift drying fans in her house and turned it into one of the most respected pasta brands in Los Angeles. Ferrazzani is the owner of Semolina Artisanal Pasta in Pasadena, a small pasta shop doing very big things.
Chances are you've seen Semolina products in stores near you. She's a staple at Whole Foods, Erewhon, Joan's on Third, and Bristol Farms, and her pasta can be eaten at restaurants like Hippo, Yang's Kitchen, Love & Salt, and others. For anyone looking to start their own business, you'll want to keep reading as Ferrazzani is an inspiration for any new business owner.
Can you give me your background and how you got into pasta?
I am originally from New York, but my family moved to Southern California when I was about 10. I have an undergraduate degree in creative writing poetry and a master's degree from the University of Oregon in journalism. I moved around a lot and spent a lot of time just kind of trying to figure out what I wanted to do, which entailed moving back to New York, and working in book publishing and restaurants, because you always had to pay for things and publishing didn't pay for anything. And then making wine in Sonoma County, I worked a couple of harvests, and wrote for newspapers in Tahoe until I finally ended up back down in Southern California in 2006. And within hours of showing up here, I ended up with an interview to be the number two manager at Pizzeria Mozza, which had opened about a week and a half before I got back down to LA. So, within a couple of days of landing back in LA, I was managing the city's hottest restaurant. I did that for about nine months, and then left to go and try and pursue my writing career, which eventually landed me in the pasta production world because I wrote about food and wine for about seven and a half years and I was starting to hit a point where I really wanted to be somebody making something, instead of talking about other people making things – my creative energy was getting a little frustrated.
And where does pasta making come into the picture?
I had just had my first child and noticed very quickly that all my free time to make batches of ravioli and things like that had flown out the window and I was relying on my pantry a lot more. And I couldn't understand why all of the dried pasta of quality that I could find was imported from Italy. So, I started doing research and found that we actually export about half the durum wheat we grow in the US to Italy, for them to make into pasta that's sent back to us. And that seemed awfully ridiculous. Right after I had my second child, I decided to start making dried pasta, and I built a pasta dryer in my laundry room and spent about a year of R&D before I went to Italy, where I staged with a couple of producers and then came back and launched the business out of my house with a bunch of weird consumer electronics all crazy jury rigged.
What was your set up like in your house?
My husband installed a 220-volt outlet in our kitchen for my pasta extruder. And then I had an egg incubator hydrostat hooked up to a CPU fan in the window and a Vicks vaporizer, so that if the humidity dropped below a certain level, the vaporizer would go on and if it went over a certain level then the fan in the window would go on. Then I suspended box fans from the ceiling around the room so that it would circulate. I joke with my team that there isn't anything that I can't solve with a little bit of duct tape.
Why pasta? What drew you to that in particular?
When I started thinking about my pantry differently and taking all of those things that had influenced and informed me about what types of ingredients I had in there, I was always looking for the best dry pasta and you could really taste the difference between a pound of Mancini or Martelli or the 99-cent bag of pasta from Trader Joe's, like the texture was different, the flavor was different. I already knew all of those things going in, but so much of my passion at that point was eating local and organic whenever possible. And that all just got amplified when I had kids, and I couldn't find something to fit that bill, I think was the real driving force. I mean, in essence, it probably could have been something else besides pasta that fit that bill in the moment. But it was something that was a staple in my cooking. And something I couldn't find which was a problem I had to solve, which is fundamentally my personality. And what I love about dried pasta is that there's no room for error – I have one ingredient. And all I have to do is understand and honor that ingredient at every step, but whenever there's a misstep, or I don't understand something, it shows. And it kind of plays into my personality, and that idea of just like homing in on something and getting really good at it.
How did you take this passion and turn it into more of a business?
I think that ignorance was probably a little bit of bliss. I started out of my house. So, I clearly wasn't imagining a version of things. And I remember people being like, 'well, how big do you want to be?' And I didn't know, so, I didn't think that far ahead. I didn't think about the big version of the business. I mean, I didn't think about the middle version of the business. I just wanted to do this thing and see if we could get retailers to sell it in LA. But, the world changes, you change with it, or you get crushed. So, you just kind of adapt. And I think that not having a fear of failure has gotten me far because it just never felt like the downside was scary.
What did you see as the biggest obstacles in the way of turning this into a successful business?
I decided to go into Whole Foods through their local program and the business was growing. And every time I took a big step with the business, and I grew, the expenses went up, but I didn't seem to be getting any closer to breaking even. And I just felt like I was hemorrhaging cash. Because, you know, with Whole Foods, at 25 stores, they push you into distribution, and they don't want you to go direct to stores anymore. And that involves all sorts of huge expenses, and net 60 terms, and all this stuff. So, the business is growing, growing, growing, and I am watching all of my capital just disappear. And I hit a point in June of 2017 where I looked at the amount of money I had left, and I was like shit, I either need to get three quarters of a million dollars in investment and launch a national brand. Or I'm going to go out of business.
And how did you turn it all around?
I got really sad for a while and I started working on a deck, and it just didn't feel right. I was talking to a friend, and she said to be very cautious about going after investors and what that would entail because we knew people who were traveling all over the country, they're pitching their thing, they don't make it anymore, they have no control over their businesses, and they're leveraged to the hilt. And then I ran into another friend, and she was asking how things were going, and it was like, I think we're gonna have to shut it down. I felt okay about it, but my costs are just not working. It's just not working financially. And I said I set out to do everything that I've wanted to do except for make money. And she says, you know I'm a small business consultant, right? So, we sat down, and she came up with three versions of the business that would have been almost profitable out of the gate based on the revenue that I'd had coming in. And she said I just need to get my costs under control, which meant staff and rent.
I had my team make enough pasta to last me till October based on our current sales, I moved out of my kitchen with no place to go except for just dry storage, and I started looking for a new kitchen. Either I find a new kitchen by October and a new version of the business, or I go under. At that point I spent a lot of time sitting around and talking to Christine from Little Flower who had become a friend and a mentor. And she kept saying to me that it's such a male dominated way of thinking to think that the only successful business is a big business. And it was a very tenuous scary time to try and figure things out but sometime in October, when I'm almost completely out of pasta, Christine called me and said she had about 800 square feet that could work. Everything lined up from there, so I signed a lease, moved in in November and was in the black by January.
And it was like, oh, okay, great. So, this is what it's supposed to be like, and this is the person I missed. So now I'm gonna go slow and steady.
Last question, how much pasta are you making these days?
The last 10 days, we made 5,700 pounds of pasta. Every box is one pound, so that's 5,700 boxes of pasta. I literally and figuratively made more than two tons of pasta. Wow.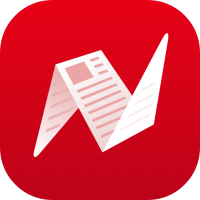 This is original content from NewsBreak's Creator Program. Join today to publish and share your own content.