Escape to an island paradise off the shores of Los Angeles
Did you know that there are only two National Parks in all of Southern California? The most well-known and highly trafficked, of course, is Joshua Tree National Park, which sits east of Palm Springs about two and a half hours outside of Los Angeles. The second, is a little harder to reach, very much overlooked, and mostly an afterthought for adventure-seeking Angeleno's and tourists. That Park is the Channel Islands National Park, resting peacefully in the Pacific Ocean off the west coast of Oxnard – and it should not be dismissed.
The Channel Islands are an archipelago consisting of eight total islands, though only five are part of the National Park. Catalina Island is technically a member of the archipelago, but not part of the Park itself. The five islands include Anacapa, Santa Cruz, Santa Rosa, San Miguel, and Santa Barbara and all are different in terms of flora and fauna. For instance, Anacapa Island is a little over one square mile, housing hundreds of thousands of sea birds and not much else. Santa Cruz on the other hand is nearly 100 square miles with a wide array of native and invasive species, two mountain ranges, natural springs, and stunning beaches.
So, if you want to explore some of California's most unique geography, here is a guide to visiting the Channel Islands.
How to go:
There are really only two ways to get to the islands. By boat or by plane. The official boat concessionaire for the islands is Island Packers, which runs excursions to all the islands from either Oxnard or Ventura throughout the year. The boat takes about 1-1.5 hours to reach the islands, but you'll encounter everything from dolphins to whales to sealions along the way. If you want a faster trip, you can fly to Santa Rosa or San Miguel with Channel Islands Aviation. Flights are available starting at $1,200 while boat trips range from $45 to $120 depending on whether you're day-tripping or camping.
When to go:
It's important to consider the season if you're planning a trip to the Channel Islands. In the Spring, birds are nesting, fox puppies are frolicking, sea lions are gathering, and whale season is winding down. In the Summer, the heat makes it ideal for kayaking, snorkeling, and swimming, the sea bird babies are learning to fly, and blue and humpback whales are migrating through. In the Fall the water is at its warmest, so it's ideal for swimming and diving, the birds are migrating away from the island (better for camping without the noise and potential pooping hazards from above), and the elephant seals start hanging out on the rocky shores. Finally, in the Winter, the gray whales make their presence known, harbor seal pups can be seen playing, and the islands get their greenery from seasonal rainfall.
What to do:
Each island offers an array of potential activities, but the islands broadly are an outdoor lovers paradise. Because the islands are a National Park, there are well-marked hiking trails on each, giving tourists a wide range of walking options. There are campsites on all five islands, but campers should be aware that they need to make advanced reservations. Other activities run the gamut from kayaking and fishing to snorkeling and surfing. There's whale watching, birding, seal and sealion viewing, and more. Each island has its own specialty so make sure to find the one that's best for you.
Surrounding options:
One of the best ways to see the islands is to simply daytrip from Oxnard. The Channel Islands Harbor is one of the launching pads for Island Packers and is the perfect setting to come back to after a day exploring nature.
Some of the highlights of staying in Oxnard include the Mullin Automotive Museum, which houses an epic vintage Bugatti collection. Within the harbor, you can take a sunset gondola ride and pretend you're in Venice, Italy. Post Island trip, you can go wine tasting at the Herzog Wine Cellars. And if you want to stay overnight, the Hampton Inn Channel Islands Harbor sits right on the water and has some of the best sunset views while looking out over the hundreds of boats docked for the night.
Why to go:
Because it's not the easiest destination to reach, chances are that any Channel Island excursion will feel less crowded, more isolated, and get you closer to nature without hoards of snap-happy influencers ruining the views. The Islands are a national treasure, sitting in California's backyard, filled with untouched nature and accessible wildlife. It's 100% worth the trek.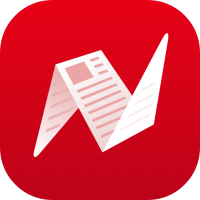 This is original content from NewsBreak's Creator Program. Join today to publish and share your own content.