Matū Steak
Credit: The Ingalls
The team behind SUGARFISH has found the Nirvana of meat.
Whenever a new restaurant opens in Beverly Hills, there is the typical fanfare. Celebrity sightings, dolled-up influencers, glitzy customers, effusive press, social media onslaughts, and all the trappings of a movie premiere with FOMO dripping from the walls. But once you strip away the gloss and the hype-machine that the LA restaurant scene is mostly based on, you're left with something much simpler to ponder: how is the food, how is the service, is it worth it?
Over the last couple months, there have been two new meat-focused additions to the Beverly Hills dining scene that are addressing those questions in very different ways. The first was Nusr-Et Steakhouse fronted by the social media sensation Salt Bae and his phallic antics of sword slicing and orally fixated feedings. The party, the hype, and effete salting is the point, and where a #SALTBAE WAGYU TOMAHAWK (sic) with questionable sourcing runs $275 (with gold leaf it's $1,000). You're paying for the hoopla, which may be anathema to its raison d'être but also its location. It belongs in a Hollywood hotel, not in the quiet confines of North Canon Drive.
The second is the diametrically opposed Matū, a Zen-like 100% all-grass-fed wagyu steak restaurant that only wants you to focus on your meticulously warmed and timed plate. There are no theatrics here – thank god.
Matū's founding team consists of Jerry A. Greenberg, Michael Odell, Ryan Gianola, Scott Linder, Lowell Sharron, and Mark Schatzker. It's a team that has been on a 20-year journey to find the perfect beef, prepared in the perfect way. It's a team that is out to explain why your dry-aging preferences are wrong, and your corn-fed cattle is ruining flavor, and why cooking it to anything other than medium-rare (a spot where the inside is decidedly red, but very warm) is borderline criminal.
If the founding names aren't familiar to you, it might help to know that Greenberg is one of the co-founders of UOVO, HiHo Cheeseburger and Sushi Nozawa Group (SUGARFISH, KazuNori, Nozawa Bar). Schatzker wrote the definitive book on steak called, "Steak: One Man's Search for the World's Tastiest Piece of Beef." Gianola is a trained sommelier with nearly six years of management experience with the Hillstone Restaurant Group. And Linder was a private chef.
To say attention to detail is the guiding ethos of this group is an understatement – but what drives them is finding perfection in food and sharing it with you, the customer. It's everything from how a steak is cooked and sliced, to how it's served in order for you to experience the 20-year journey the team has been on to discover the mountaintop of meat.
"We think that it's really important to slice beef, particularly New York strips, on a bias, because it changes the mouthfeel. So, we're going to slice every piece of meat and put it on a plate and get it to the guests fast. That was one of the biggest things we've been working on for years," says Greenberg in describing the new restaurant's process.
But the detail doesn't stop there. Everything from the design of the restaurant to the number of employees is meant to bring the guests the ideal eating experience that can only be lost with time.
"The temperature of the plate can't be like one of these steak houses where the plate is sizzling hot because that'll keep cooking the meat. It needs to be warm enough that they are going to hold the temperature of the meat. And then we need to have enough runners coming out of the kitchen to get that food to you," Greenberg explains. "The steak comes out, hits a warm cutting board, it's sliced onto a warm plate, gets right into a server's hands and goes immediately to guests."
If you have thoughts of the Soup Nazi from "Seinfeld" or Pre-Chewed Charlie's from "Saturday Night Live", you're both right and wrong. This is the Soup Nazi with a smile, and while the beef is pre-sliced (thankfully not pre-chewed), it's done entirely for your benefit.
To order correctly at Matū is to direct your attention to the Wagyu Dinner. This five-course experience will give you ample opportunity to engage with the 100% grass-fed (never frozen) steaks that receive the benefit of aging via boat from their First Light Farms in New Zealand. A rotating omakase-style meal might include beef broth from Wagyu bones, hand-cut tartare with Japanese accents, 8-hour braised beef cheeks over celeriac puree, and a warm-red-centered ribeye with both the eye and cap sliced side-by-side – the fat oozing through the meat for the most succulent bite of saltiness (which, by the way, is the only thing they season the beef with). All of this runs a tight $78, which might be the most mind-blowing aspect of the meal.
Wandering eyes might need add-ons which should include the Fazzoletti, a braised beef ragu atop UOVO's Bologna-born pasta. The braised beef croquetas are a light delight as are the beef tallow fries. The most surprising dish might be the panna cotta with macerated strawberries – it was arguably the best one I've ever experienced.
The beef itself is the prize. It's not health-y, but it is health-ful. First Light uses regenerative farming methods that are climate friendly. The beef is grass-fed, free-range, contains higher levels of Omega-3's, is certified humane, is GMO free, and has lower levels of saturated fats with more antioxidants. It's not tantamount to taking a daily vitamin, but it's not McDonald's either.
When you're deciding on a steak in Beverly Hills you can find some flash in Nusr-Et's exorbitantly priced show, you can be gouged at Mastro's with their $240 A5 Kobe Beef, or you can think about the meticulousness of Matū for less than $100.
In Māori (indigenous New Zealand), Matū means the essence of, the gist of the matter, or richness. And when you need to strip everything away and answer those three important questions: how good is the food, is the service on point, and is it worth it, Matū's meaning is the only thing that should come to mind.
Matū opens on July 8, 2021
239 S. Beverly Drive, Suite 100
Beverly Hills, CA 90212
Call (424) 317-5031 for reservations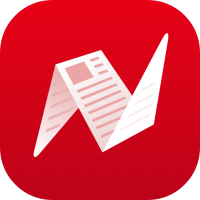 This is original content from NewsBreak's Creator Program. Join today to publish and share your own content.