There's a little-known culinary secret running around certain circles of Los Angeles. The secret is about a foreign land that boasts the cleanest air and the most fertile soil on earth. It's a place that's completely GMO free, has the strictest biosecurity controls, and irrigation systems that complement a gross of natural rainfall.
This secret land of abundance is at the bottom of the world, off the southern tip of Australia, on a little island called Tasmania – and chefs from Los Angeles have started to take notice.
"Being Australian and interested in food from a young age, I was aware of Tasmania and their products early on. There was always something a little exotic about Tassie products when I was a kid because they were removed from the mainland," said world-famous chef Curtis Stone, who uses Tasmanian beef at his Los Angeles restaurants.
Whether its grass-fed beef, pure ocean trout, award-winning dairy, or out-of-this-world wines, the island of Tasmania is subtly making its way into LA kitchens and having a giant impact.
"Anytime you're dealing with seafood, pristine quality is the most important part. Sustainability is also incredibly important. Even the feed is important. And what we do at Fishing with Dynamite is pristine seafood. But this Tasmanian seatrout is also a case example of sustainability. It's a case example of great feed, and incredible quality," said David Lefevre of Fishing with Dynamite and Manhattan Beach Post.
Over and over, chefs talk about the sustainability of the Tasmanian products and, in what seems like a natural feedback loop, the quality of the products as a result.
"Being an island, Tasmania has incredible seafood. They also get a fair amount of rainfall so it's lush and green. Much of the land is untouched so the ingredients sourced there are very pure and fresh. Along with their beef and seafood, wonderful cheeses, chocolates, and distilled liquor is also produced there," Curtis Stone explained.
Products exported from Tasmania include Cape Grim Beef, which was involuntarily brought into the recent Belcampo imbroglio, but stands out for ethical farming practices, 100% grass-feeding, is GMO free, and has zero hormones or antibiotics added.
"I mean, I appreciate grass-fed beef, but I haven't always been the biggest fan of it," exclaimed Megan Logan from Nick + Stef's Steakhouse in downtown LA. "I felt just that the flavor and the marbling wasn't really there. But, after tasting the Cape Grim, I really liked the flavor and it caught me really off guard. It just had this natural saltiness and was really clean with this rich flavor. We've been using it ever since."
The real question, and perhaps the most important question, is whether the processes instilled in Tasmania equals better flavor and pushes the industry to adopt better standards to ultimately come away with a better product. David Lefevre explains it succinctly as to why this might be the case.
"You know, you want sustainable, and you want responsible. But for the quality, everything matters. It matters in terms of how it gets to us, you have to think about the water and the feed, how the fish is harvested, and how long it takes to get here. But here's how I explain it. I want to be able to jump into the water and swim around where I'm getting my fish. If you're comfortable jumping into that water, you're going to be comfortable eating that fish."
Next time you browse a menu at one of your favorite restaurants in Los Angeles, start to take note of where your food is coming from. If you see a wine, a steak, some cheese, or seafood that's labeled Tasmanian, you can rest assured that it's not only going to taste great, but might secretly be the healthiest thing you'll consume all night.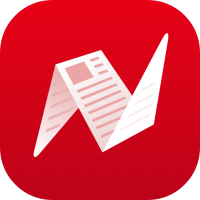 This is original content from NewsBreak's Creator Program. Join today to publish and share your own content.