The Los Angeles culinary scene has a discrimination problem. Yes, of course there are inequities when it comes to race and gender, but another problem might just be geographic. It's perhaps the only reason that the beam of light that is Sandra Cordero, the owner and executive chef of Gasolina in Woodland Hills, is often eschewed for the comfier, more centric confines of restaurants in LA proper.
The mistake made here is grand. And not just because the authentic Spanish food being doled out at Gasolina immediately transports you to the sidewalk cafes of Barcelona and Madrid. It's because of Cordero, a self-made chef who exudes warmth, breeds loyalty, and thrives under pressure.
It's also because she cooked 35,000 meals for frontline workers during the pandemic.
Cordero is a polyglot, fluent in Dutch, Spanish, French, English, German, and a bit of Japanese. But she also grew up in a melting pot of immigrants who helped shape her world view. "I had a Dutch mom and a Spanish dad, and I grew up in a blue-collar neighborhood in Amsterdam. My best friend growing up was Moroccan, I had another best friend who was Turkish, then my parents got divorced and my mom remarried a Greek guy, and my dad remarried a Cuban lady." Cordero explained.
It's this multicultural experience and sense of a global community that led Cordero to execute one of the most heroic Covid responses in the restaurant industry.
"Early on I was thinking, 'what can we do if Covid does head here?' We launched this campaign because frontline workers were really putting their lives on the line, and this was so scary. We wanted to get them some good, nutritious food because even the cafeterias in the hospitals were closing down. With the help of a local doctor, and with Kaiser Hospital right around the corner, we started sending meals to them. Then we started to do this with other hospitals, and then it just grew. We did that for about two months on our own, raising the money and cooking the meals, packing the meals, delivering the meals. After that we partnered up with Off Their Plate, which is a nonprofit, and then with World Central Kitchen who were feeding frontline workers in addition to underserved communities. We were sending meals every day to these churches where people would just line up and come and get meals for their families that were suddenly out of work." said Cordero.
There were days where Cordero and her staff were making paella for 600 people, and her team ultimately cooked more than 35,000 meals for frontline workers and underserved communities. Cordero looked at the problem wholistically and realized she could not only help her community, but also keep her staff employed during the most frightening moments of the pandemic.
"A lot of my staff had families that needed to be fed at home. So, they wanted to work. But it was a group decision: 'Do we want to stay open? Do we want to continue?' And every couple of weeks we would reassess the situation because it got scary. We were in survival mode." Cordero remarked.
Being Spanish, the idea of social distancing is anathema to Cordero's entire being. There were no kisses on the cheek or hugs hello and goodbye. But she and her staff made do with distance dances to keep things positive and upbeat while sitting in the same foxhole every day.
Because of the heroic work Cordero and her staff achieved during the pandemic, a sense of camaraderie permeates the entire space. It can be felt with every molten lava bite of a jamon croquette, and every crackling piece of rice scraped off the bottom pan of her sumptuous paella. It's also changed how Cordero thinks about the restaurant business as a whole and has inspired her to make changes both inside her restaurant and broadly across the industry.
At Gasolina, Cordero instituted a service fee so she can pay her staff on a more equal basis. "I really gave it a lot of thought, and I feel like this is the only industry where the customer decides how much people make. And this can be up to whatever mood they're in, if something went wrong, etc. We try to avoid making mistakes at all costs, and we work really hard to give you the best service possible, but in the end, we're also human, and sometimes things can go wrong. But for that to be a decision where those servers are going to be paid less, I think is outrageous, and should not be up to the customer, but should be up to the employer to determine how much they should be getting paid."
Beyond Gasolina, Cordero is also one of the founding members of Regarding Her (RE:Her), a nonprofit that was formed by nine female restaurateurs in Los Angeles as a response to the impacts of Covid-19 and the inequities of the restaurant industry broadly. RE:Her provides cash grants to female-identifying restaurants or culinary businesses who came under severe financial stresses because of the pandemic. The team just announced their first 15 grant recipients who all received $10,000 in addition to consulting and mentorship from industry professionals.
"We now have 240 members, which is really cool. And it was so great to meet all these other women and it's been so inspiring. We really want to make this organization bigger and maybe at some point roll it out nationally. We only started in November, and it's grown really fast, which shows how needed it was. The pandemic also really showed how fragile and how broken our industry was, and how much needs to be done to fix this system. Everything from how a restaurant runs and functions and pays their employees needs to be fixed. For me, it's so important to be able to offer people a career, and not just a job, but it's not easy. The system is not set up to run an ethical business with sustainability and with living wages. It's really hard when you're small because we have to adhere to the same laws and the same rules and the same things as someone like a McDonald's, which is kind of crazy. We pay the same fees, we have to go through the same permit process as a huge company. I've learned a lot the last six years, and it shouldn't be that hard for somebody to want to run a small food shop. I think that's the silver lining of the pandemic, that people are actually now talking about it."
For some, the pandemic brought out the worst in human behavior, but for others, like Cordero, it highlighted the best of what humanity can be. Covid exposed cracks in numerous systems, so try to remember this the next time you head to Woodland Hills for the best Spanish food in Los Angeles – the staff at Gasolina helped save countless lives, is working tirelessly to give you an amazing experience, and is helmed by a woman who is at the forefront for changing an entire industry that is a long time coming.
#Reopening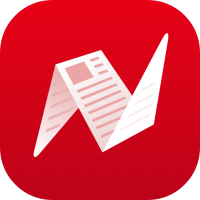 This is original content from NewsBreak's Creator Program. Join today to publish and share your own content.