Washington, United States of America: Coronavirus continues to pose a threat to the world. Because of the transition, special instructions have been issued for the passengers regarding the flight in most of the countries. But a small number of travelers are accepting them. One such incident came to the fore in America. Due to the insistence of the students not to wear face masks, the flight could take off after a whole day.
According to American media, an American Airlines flight number 893 was to fly to the Bahamas from Charlotte Douglas Airport in North Carolina on Monday. During this, there was some technical flaw in it earlier. Due to this, the flight had to be stopped for a few hours.The flight was scheduled to take off from Charlotte Douglas Airport late Monday but only departed from the tarmac on Tuesday morning, with troublemakers still aboard.
When the plane was ready to take off, a group of youths sitting in it refused to wear face masks. The initial delay of several hours was due to mechanical problems, but when the aircraft was finally ready to leave, an argument broke out between the crew and a group of youths,But they were not ready to follow the passenger rules. There is a rule that because of the coronavirus, all the passengers sitting inside the aircraft will wear masks.
A passenger on the plane said, "It was bad. First, they were screaming. They were cursing. They were very unpleasant," witness Malik Banks told the station. According to the information, there were a group of about 30 teenagers studying in high school in Boston, high school students of Boston who were celebrating their graduation. All the passengers on the flight had to stay at the airport for the whole night. The next day they all agreed to wear student masks and then the flight could take off on Tuesday. Although the police have not made any arrest on this.
According to American carriers, this incident reflects a general decline in civilization onboard planes. Unions and industry federations last month called on the Justice Department to take a more systematic approach to prosecute violent incidents onboard flights. Since January 1, 2021, there have been 3,271 incidents of passenger involvement, including 2,475 involving passengers refusing to wear masks, according to a Federal Aviation Administration press release published Tuesday.
I hope you liked this article. How helpful this article is for you, please tell by comments. If you have any suggestions or would like to say anything else on this subject, you are welcome. Please like and share to stay connected. Thank you.
Follow me if you want to become a better version of yourself. support me to complete 10k Newsbreakfamily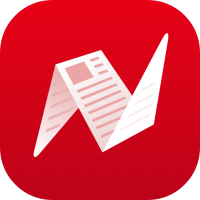 ...