The Chrysobalanus Icaco L or cocoplum is widely used as a hedge all throughout Florida. However, this beautiful and evergreen plant is not merely an ornamental plant, it is an edible plant.
Native to the Americas the cocoplum is found not only in Florida but also in Mexico, Central America, and northern South America. In Central America is known as Icaco and it is one of the natives favorite fruit.
Although the Florida cocoplum is a smaller variety the taste is nearly the same. The flesh is very soft and not too sweet. The seed which is encapsulated in a shell is also edible and very tasty as well.
It is very possible that most south Floridians have never seen the fruits because the cocoplum plant is frequently trimmed to maintain a hedge-like shape and the fruit is produced on the new growth. However, if you happen upon an icaco give it a try. It might become one of your favorite fruits. Do be careful, however, these plants are frequently sprayed with pesticides so maybe you want to grow your own. Because they are native to Florida they are easy to find and are very affordable.
In addition to being tasty, the cocoplum contains calcium, vitamin C, and iron. The leaves, roots, and fruit are also used to treat diarrhea. The cocoplum is also an astringent and is used for skincare in Central America. The seeds when not eaten are often used by artisans to make necklaces and earrings as well.
Next time you stop by your local garden center check out the cocoplum or if you already have them in your home be on the lookout for its fruits. The cocoplum fruits during spring and summer.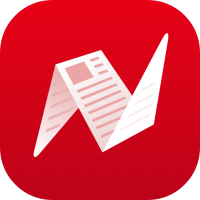 This is original content from NewsBreak's Creator Program. Join today to publish and share your own content.