In South Florida, we not only get to enjoy a warm climate most of the year we have the advantage to grow a wide variety of tropical and subtropical plants and trees. Mango and avocado trees are some of our favorite trees to grow. Almost everyone has at least one mango tree somewhere in their yards. However, there is another great plant that produces delicious and healthy fruits: the papaya plant.
Although we commonly refer to papaya plants as papaya trees, they are actually not trees at all. This means that the papaya plant does not need as much space as a mango tree for example. They do get quite tall but they only grow about 10 feet wide. It is the perfect fruit plant for small backyards.
The papaya plant is native to southern Mexico and Central America and is easily grown in South Florida. Not only are papaya seeds easy to germinate they produce fruit fast that contain a lot of health benefits.
Papaya fruits are loaded with fiber, vitamin C, protein, vitamin A, potassium, and folate. Moreover, papaya fruits contain carotenoids, a healthy antioxidant that can protect us from disease and enhance our immune system.
Papaya plants contain a specific type of carotenoid called lycopene, an antioxidant with radioprotective and anticancer properties. Some studies suggest that lycopene may help protect against damages caused by ionizing radiation.
"Researchers exposed 10 different types of cancer cell cultures to four strengths of papaya leaf extract and measured the effect after 24 hours. Papaya slowed the growth of tumors in all the cultures." University of Florida. "Papaya extract thwarts growth of cancer cells in lab tests." ScienceDaily.
Papaya fruits are not only delicious and easy to start growing they contain anti-cancer properties. So what are you waiting for? Start growing your own banana plant right in your yard.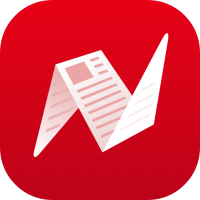 This is original content from NewsBreak's Creator Program. Join today to publish and share your own content.