CAPE CORAL, FL—Joe Monks has been in the publishing game a long time. The director, who began selling horror stories professionally at age 16, co-created the cult horror comic Cry For Dawn, released The Night Terrors (with legendary artist and frequent Stephen King collaborator Bernie Wrightson), and after losing his eyesight in 2002, began writing screenplays—scoring an option in '03. Firmly entrenched in Cape Coral, Monks has a new horror franchise, one he's hoping will bring another feature film project to the area.
Fright Unseen Productions is the banner under which new horror properties will be released, and has been launched with a modest Kickstarter campaign to get locals excited about the possibilities.
"Why not here?" Monks says of Cape Coral. "We have plenty to work with—talent, crew hungry for opportunities and an established film festival right next door in Fort Myers." The Fright Unseen Launch Pack includes 4 volumes containing 5 stories, and Monks' new novella, "The Weeping," currently being pitched to studios. The crowdfunding effort has tiers offering individual copy purchases or the complete set, in print or digital format, along with other goodies. On bringing a sizeable film shoot to town, Monks, who's shot in Miami, New York and Los Angeles previously, says it wouldn't be as difficult as many imagine.
"The biggest thing we'll need is fundraising support, and assistance from business owners who have empty storefronts or commercial space," says Monks. "The average cost of an indie film is well over a hundred thousand, but as we did with The Bunker, which got international distribution, we know how it can be done for less. Frank Darabont (director: The Shawshank Redemption) says I have the single greatest marketing hook he's ever seen. Let's use that to shoot a film here that puts six figures or more straight into the local economy."
Follow me to see more articles like this.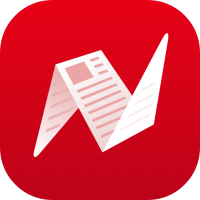 ...