I've been reviewing past relationships lately for insight into my wobbly marriage. Which is how I find myself across the table from Ted at Thai Dishes in Santa Monica. The waitress sets down our spring rolls and shrimp wrapped in fried noodles. I keep my eyes on Ted and get straight to the point.
"What happened?" I ask.
I'm referring to the brief romance Ted and I shared two decades back, before he vanished without a word. It's been 21 years but he answers in under 21 seconds.
"It was too much," he says, glancing down at his empty plate.
Then he looks up at me.
"I count that night at the Brown Hotel in London as one of the best moments of my life."
I stare back, straining to understand.
"So, why'd you run away?"
Then
I'd just turned 30 when I accompanied my friend Terri to a Dodgers game. As we settled into our assigned seats, Terri scanned the perimeter.
"Let's sit over by those cute guys," Terri said pointing with her elbow at two men sitting three rows over.
"Sure," I shrugged.
We moseyed over to their row clutching our Dodger dogs and sat down as if our assigned seats were next to theirs.
"Hi!" We introduced ourselves, clearly not watching the game. Turns out one of the guys was married but his friend, Ted, a comedy writer, was not. Ted and I kept up an easy patter throughout the game and, by the end, exchanged numbers.
Days later, I paced my bedroom on a cordless, landline phone, bantering effortlessly with this compelling and hilarious man I definitely wanted to see again but who had zero time to get together. He was embarking on a press junket for a movie he'd written, and he would be passing through London where I lived part-time while working on various film and television projects.
We met in the lobby of the Brown Hotel, a chichi establishment in Mayfair where Miramax had put him up. After a quick drink in the hotel lobby, we left for a pub crawl through Soho, London's entertainment district bustling with nightlife. Our chatter flowed effortlessly, it felt breezy and familiar.
My brother happened to be in town, so we met up with him at a nearby pub. He was on a synchronicity trip at the time, sharing signs and symbols he'd noticed throughout the day. "Look at my room number: 321. My birthday is 1–23. The Universe is talking to me!"
We finished our drinks and the check arrived. My brother put down his credit card. Ted pointed at it in mock disbelief.
"American Express?? I'm American!"
Ted always made me laugh, and humor ticked all my boxes. We said goodbye to my brother and continued arm-in-arm toward the Groucho Club, a members-only film industry hangout. Ted stopped short, spun me around, and, in the middle of Dean Street, he kissed me. Like a scene out of a movie — he'd written me into his.
The next night, I watched Ted speak at a Q&A for his film premiere. He was clever, funny, accomplished. Tick, tick, tick. Afterward, a group of us piled into a taxi. I'd wished it was just the two of us. When the cab stopped at his hotel, Ted asked, "Should I have him take you home?"
I smiled. "No."
In the pitch dark of his hotel room, he shared dramatic details from his past: a brief stint in prison, a vasectomy at the behest of his first wife who turned out to be a lunatic, sending love notes to his brother and stalking him when she wasn't doing time herself. Fertile soil for a comedy writer. Perhaps a few red flags for me.
We parted. I watched from afar as his Hollywood career took off. I knew he was busy, but our romance had jumped off the page with promise for a happy ending. I couldn't comprehend how swiftly he'd evaporated from my life. Worst movie ever: meet-cute beginning, romantic climax, fade to black.
Ted and I eventually got married — just not to each other. Both of our marriages would implode. I found my second husband quickly after the first, while Ted commiserated about his divorce with a friend who asked, "Who was the girl who got away?" His answer resulted in a LinkedIn message and a phone call between us. We never met up.
Now
Seven years after that phone call, Ted pops into my head as I'm brushing my teeth.
I, too, believe in messages from the Universe, so I contact him.
"Lunch?" I text.
"Pam!!!!"
His messages are animated and excited. We set a time and a place, then realize it's been 21 years since we've seen each other. We both look 21 years older.
"Maybe we should cancel," he texts.
"If it's too much of a shock, we'll drink heavily."
"Deal."
I haven't been able to Google stalk him because Ted's an internet ghost. The night before our lunch, he sends a picture of a naked male statue with a potbelly and receding hairline.
"Recent photo. I'll be the fat, old guy."
I try to picture that. I'm still shocked to see friends from years ago and notice how different they look now. "Who are all these middle-aged people on campus?" I once asked a friend at our college reunion. "Those are our classmates," she'd sighed. "And we look just like them."
As our lunch date approaches, I start to feel nervous and excited. I catch myself thinking, what if he's disappointed by how I look now? Butterflies. You're married, I remind myself. It's only a casual meet up. I need his advice on a script.
When I arrive at the restaurant, the hostess tells me there's a man already waiting in the corner booth. He is not a fat, old guy. He's not frumpy in any way. He's handsome, wearing cool, stylish brown leather shoes. He's understated and yes, older, but damn he's still cute. The restaurant is fairly empty. I'd chosen it for this reason. Quiet, comfortable, not likely we'd run into anyone I know. Not that this is illicit. We're two friends catching up, right? Why am I so anxious?
It's been many years and numerous failed relationships between us. He's still raw about his, which is obvious when I ask if he's been dating.
"Not in ten years. I have my books," he says, pointing at his Kindle. "This is who I am now."
I'd come to this lunch out of curiosity and also an intuition telling me to connect with him about my TV project. But I can't stop thinking about his confession from seven years ago, that I was "the girl who got away."
"I didn't get away, Ted. You pushed me. What do you mean when you say 'it was too much'? I was too much or how good it was between us?"
"All of it," he says.
Success had come at him fast, he explains, like an avalanche. A relationship might have smothered him completely.
I understand, but I also suspect this man may have Groucho Marx Syndrome: doesn't want to be in a club that would have him as a member. If I liked him, there must be something wrong — with me. I've had so many of those people in my life. I've been one myself. The woman Ted wound up marrying was a fixer-upper who screwed him in the end. On some level, he didn't believe he deserved better.
I shift focus, and we talk about work. I tell him about the book I'm writing about relationships, love and marriage.
"Don't worry, you're not in it," I reassure him.
With his usual comedic self-deprecation, he quips, "Yeah, I'm not too memorable."
I beg to differ.
By the end of lunch, we've updated each other on wayward relationships, career successes and shared Hollywood war stories. The waitress approaches our table.
"Would you like to take anything home?" she asks, looking at the largely untouched table full of way too much food.
"Yes, wrap her up," he says, gesturing at me. We laugh. The woman looks confused and walks away.
Ted escorts me back to my office a block and a half away. I don't know why, but I don't want this to end either. "Next time, we'll meet for drinks," he says as we hug goodbye.
Between my fidelity to my husband and Ted's residual pain from a cheating ex-wife, we are not destined to have an affair. So, what is this feeling? I'm buzzing with adrenaline. I feel crazy coming on. "What's he thinking? Will I ever see him again?" Our exchange felt giddy and natural before lunch. Now, I find myself calculating whether I should text him or not, what to say. Use an exclamation point or a period? My overly self-conscious message comes out flat. Our conversation turns awkward. I can't stop thinking about him.
I start wondering if my obsession is an offshoot of the discontent in my marriage. Our love's now a muted color from what it once was. Can my husband and I still find happiness together or do we need to move on? These are questions I'm exploring right now, looking back at previous failed relationships for clues.
I notice myself getting lost in romantic fantasies about Ted and losing sight of the initial goal of contacting him, which was to ask him to read my script and give feedback. Wouldn't a creative collaboration be better than playing out an old story with the same sad ending? I look at patterns I've been uncovering in myself: getting sidetracked by men and deserting my goals– and my dignity.
This time, Me 2.0 refuses to get distracted by the specter of rekindled romance or even by my husband. I won't use men as an excuse anymore not to focus on what I'm building and who I'm becoming. I remind myself to stay in my lane and keep it friendly with Ted. Be grateful he took his drama elsewhere.
And no more Groucho Marx Syndrome. We all deserve to be loved.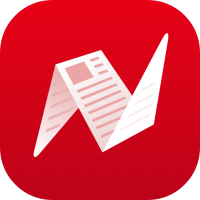 This is original content from NewsBreak's Creator Program. Join today to publish and share your own content.