UC Asset LP announced that the company will form a council of community leaders from diverse backgrounds to support its newly acquired Rufus Rose House. This council will advise on the restoration as well as the future use of Rufus Rose House, which is a national Historic Place and a Landmark Building of the city and is the oldest building in downtown Atlanta.
Known as the "Rose on Peachtree", the Rufus M. Rose House is one of the oldest buildings in metropolitan Atlanta and is currently the only standing Victorian mansion in the central district. The Rufus Rose House has been listed on the National Register of Historic Places since 1977 and has been designated as a Landmark Building Exterior by the City of Atlanta since 1989.
Built in 1901, the home on Peachtree Street is the sole survivor in the central business district of Atlanta's era of grand residential development before the commercial transformation of Peachtree Street had begun.
Christal Jordan, Executive Director of UC Asset, said that the company looks "forward to welcoming a diverse group of leaders from various sectors in the city including: politics, business, education, art, fashion, music, and much more to our 2021 Rufus Rose Council. Together we will make the restoration of the property a symbol of unity, commitment, and achievement for the people of Atlanta."
Earlier this year, UC Asset announced plans to work with technology partners to issue real estate NFTs representing certain artistic and proprietary rights of the historic Rufus Rose House. These NFTs, based on cryptocurrency Ethereum, will likely be the first of its kind, representing proprietary rights as both a piece of digital artwork and a piece of real estate.
The partnership is expected to issue up to 1,000 NFTs at $300 to $500 per token in its first sale campaign, which launches on September 8, 2021. Through this partnership, UC Asset will receive 95% of net proceeds from the sale of the NFTs. These proceeds will go toward funding the refurbishment and restoration of the Rufus Rose House until the building is fully preserved.
Though UC Asset, and its new council of community leaders, has not released any official plans for the restoration of the home, the company's long term vision is for the home to serve as a reminder of Atlanta's rich history, while also pushing towards an even more inclusive community.
Located right in the heart of downtown Atlanta, the refurbished Rufus Rose House is posed to attract the attention of the 50-60 million visitors and tourists to Atlanta each year.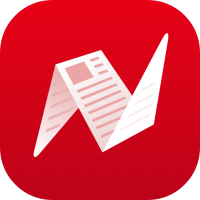 This is original content from NewsBreak's Creator Program. Join today to publish and share your own content.