Georgia Aquarium is the first organization to take advantage of Greener Life® for Business, a new service from Georgia Natural Gas (GNG) that purchases carbon offsets on behalf of GNG's commercial customers to make emissions from their natural gas use carbon neutral.
Through this program, Georgia Aquarium can reduce their emissions footprint significantly without the complications associated with building new infrastructure or replacing appliances. The partnership allows the aquarium to continue to rely on natural gas for their operations while also making strides toward their environmental goals.
This is just one of the many sustainable practices and programs Georgia Aquarium has implemented throughout its facilities.
With so much water in its exhibits, the aquarium also focuses on water recycling. Georgia Aquarium recycles about 99.5% of its exhibit water. The aquarium also encourages guests to ditch the plastic and use the reusable bottle filling stations installed throughout building. The aquarium estimates that it has saved 85,736 plastic bottles from landfills with these practices. They also stopped using plastic straws in 2005, and the facility recycles an estimated 21 tons of solid waste each year.
Additionally, the aquarium's Seafood Savvy program encourages consumers and restaurants to make more sustainable seafood choices.
GNG's Greener Life for Business program is the latest initiative from parent Southern Company Gas to promote a cleaner future. As many commercial and industrial processes rely on the unique, high-heat properties of natural gas, it is often not easy or affordable for businesses to find alternative methods. The Greener Life for Business program aims to support the continued use of clean, safe, reliable, and affordable natural gas while helping both large and small businesses reduce their environmental footprint.
The Greener Life program even makes it easy for consumers to reduce their emissions footprint by offering an affordable rate. And for a limited time, GNG is offering residential customers who sign up for Greener Life their first six months for free.
GNG uses Environmental Protection Agency standards to calculate the amount of greenhouse gases released into the atmosphere from its customers' use of natural gas. The company then purchases and retires carbon offsets to balance out the impact of those emissions. The carbon offsets GNG has purchased com from the Wolf Creek Landfill project in Georgia and the Doe Mountain Forest Improvement Project in Tennessee.
Each quarter, GNG will retire enough carbon offsets on behalf of Greener Life residential and commercial participants to completely offset the greenhouse gases released by their natural gas use from the previous quarter.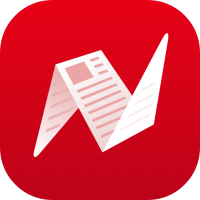 This is original content from NewsBreak's Creator Program. Join today to publish and share your own content.