September 11, 2021 marks the 20th anniversary of the attacks in New York City, Washington D.C., and near Shanksville, Pennsylvania. Honor the victims and the families of those who lost their lives that day by commemorating the anniversary at these 9/11 remembrance events happening all around Atlanta.
9/11 Field of Flags
Event Dates: now through September 18, 2021
The Kiwanis Club of Marietta remembers and honors those who lost their lives on 9/11 with a powerful commemorative event at Kennesaw Mountain National Battlefield Park. The 9/11 Field of Flags is displayed every five years and has become one of the largest commemorative events in the country. The flags will be flown in the park and will be open to the public; there will also be a memorial service and reading of the names of those who lost their lives on 9/11.
Responding Heroes: Remembering September 11, 2001
Event Dates: September 9, 2021 through October 17, 2021
This exhibit at the Atlanta History Center focuses on the experiences and memories of first responders during 9/11, including firefighters, paramedics, and police officers. The exhibition is curated by the National EMS Museum for this anniversary showing in Atlanta.
City of Norcross 9/11 Remembrance
Event Date: September 11, 2021 at 8:20 a.m.
The City of Norcross will hold a short remembrance ceremony at Betty Mauldin Park attended by Norcross' own Police, Fire, and Masonic Lodge. The event will include a ringing of the bell at 8:45 a.m. to mark the time the first tower was hit along with some words from Mayor Newton and bagpipe music.
9/11 We Remember – Alpharetta
Event Date: September 11, 2021 at 8:30 a.m.
The City of Alpharetta and the Rotary Club of Alpharetta will host a 9/11 remembrance ceremony to commemorate the tragic events as well as honor the courage and sacrifice of first responders. Music will start at 8:15 a.m. and the program will begin at 8:30 a.m. There will be an invocation followed by the posting of colors, the Pledge of Allegiance, the National Anthem, music and video with images of 9/11, a moment of silence, remarks by Mayor Jim Gilvin, and a keynote address by Alpharetta Department of Public Safety Chief, John Robison.
9/11 Remembrance Ceremony – Gwinnett County
Event Date: September 11, 2021 at 8:30 a.m.
The Gwinnett County Fire and Emergency Services is holding their annual 9/11 Remembrance Ceremony with a Facebook Live and in-person event at the Fallen Heroes Memorial. Gwinnett officials and representatives from public safety agencies will be in attendance to honor the lives lost in the attacks 20 years ago.
9/11 Memorial Ride
Event Date: September 11, 2021 from 9 a.m. to 7 p.m.
A 9/11 Memorial Ride and concert will be held at Harley-Davidson of Atlanta in Lithia Springs. The route passes through scenic Douglas, Paulding, and Cobb Counties. In addition to the charity ride, there will also be onsite food and vendors, a program with speakers, and live music. All net proceeds will benefit Tunnel to Towers, the foundation started by Frank Siller to honor his brother, Stephen, a New York Firefighter who lost his life bravely saving the lives of others.
9/11 Interfaith Service at Ebster Pavilion – Decatur
Event Date: September 11, 2021 at 11 a.m.
First Christian Church of Decatur, and representatives from a variety of faith traditions, will be hosting an interfaith service to honor the 20th anniversary of 9/11. The event will be held in person as well as streamed via Facebook Live.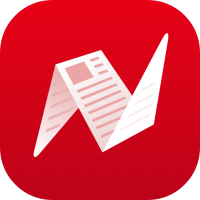 This is original content from NewsBreak's Creator Program. Join today to publish and share your own content.